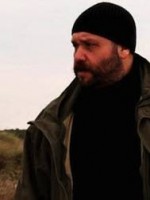 The director: Nuri Bilge Ceylan (Turkey)
The talent: By this point in his career, auteur-photographer Ceylan is a self-standing arthouse brand — which is just as well, since the other names involved are unlikely to ring many bells with non-Turkish viewers. Leading man Yilmaz Erdoğan, a 43 year-old actor-writer-director, is a hugely popular figure in his home country, but his domestic hits haven't crossed over. IMDb claims Ceylan wrote the film with his wife Ebru, as was the case with 2008's "Three Monkeys"; other sources give him sole script credit. Cinematographer Gökhan Tiryaki, who shot Ceylan's last two features, returns — arguably the more important concern, given the director's reputation as a visual stylist.
The pitch: Details on this one are closely guarded — even the usually long-winded Thierry Frémaux had nothing to add about the film at the Competition press conference. This much I have gleaned: Ceylan's most expansive production yet, the 150-minute film covers a night in the lives of a doctor and a prosecutor on the harsh terrain of the Anatolia steppe. (Suffice to say the title's promise of a Turkish spaghetti western is unlikely to be fulfilled.)
The pedigree: Over the past decade, Ceylan has become something of a Cannes pet: his last three features all played in Competition, and none left the Croisette empty-handed. Most recently, he took Best Director for "Three Monkeys," while 2002's "Distant" won him the Grand Prix (as well as Best Actor for its two leads). 2006's much-admired "Climates," meanwhile, was somewhat surprisingly passed over by the jury but landed the FIPRESCI award.
The buzz: With the film so firmly under wraps, any anticipation is on the basis of reputation alone — but given Ceylan's run of form and the reasonable crossover success of "Three Monkeys" (which made the foreign-language Oscar shortlist two years ago), even blind buzz is pretty high. The biggest question mark among critics is whether that film's foray into genre filmmaking will be furthered here. (For my part, I'm hoping for a return to the stark-yet-robust lyricism of "Distant," his best film by several yards.)
The odds: The bookies may not agree (Paddy Power offers highly tempting 11-1 odds), but for my money, this is among the best on-paper bets for the Palme. Cannes juries often look kindly upon auteurs who have done their time on the Croisette: the last two Palme champs, Michael Haneke and Apichatpong Weersathakul, both climbed the ladder of lesser Cannes prizes before landing the big one. Of course, the film still needs to deliver, but Ceylan's winning streak at the festival bodes well for some shape of award: add Erdoğan's name to the crowded list of Best Actor possibilities, too.
[Photo: Mubi]