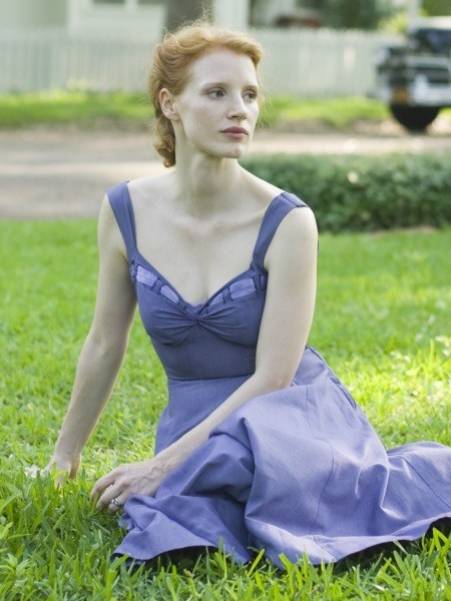 Apologies for the radio silence last week — Kris is still enjoying his hiatus, while I had all manner of dull earthbound duties to take care of. As I kept one eye on Twitter and my regular blog roll, however, I didn't feel I was missing matters of paramount importance: I have nothing to say about the much-vaunted trailer for "Super 8," though I look forward to the film, and as much as I'd love to be at SXSW right now, little about the Texan fest is crying out for discussion from a distance.
But one thing I know we're all hungry for is "The Tree of Life" — and with the Cannes Film Festival now less than two months away, Terrence Malick's fifth feature is beginning to seem like a real, tangible prospect rather than a rainbow's-end myth. To fuel the excitement stoked a few months back by the trailer (which I've still managed not to see), Russian site Kinopoisk has unearthed over 70 images — many of them set photos rather than stills — for the faithful to pore over. I've selected a couple after the cut.
There's nothing revelatory on display (those dinosaurs we've been promised remain firmly under wraps, of course), but they do offer further hints as to the soft play of light we can expect from master DP Emmanuel Lubezki. (They also showcase some impressive costuming work on Jacqueline West's part, with Jessica Chastain featured prominently.)
I should say that I'm wary of writing, talking or even thinking too much about Malick's film at the moment. After years of delay, the pressure on the Fox Searchlight release is going to be enormous as it finally reveals itself on the Croisette, and I'm already dreading the frenzied crush of first reviews — not least since I'll have to write one of them myself. But as a suitably pretty way to ease back into posting on a spring Monday, I couldn't resist passing these along.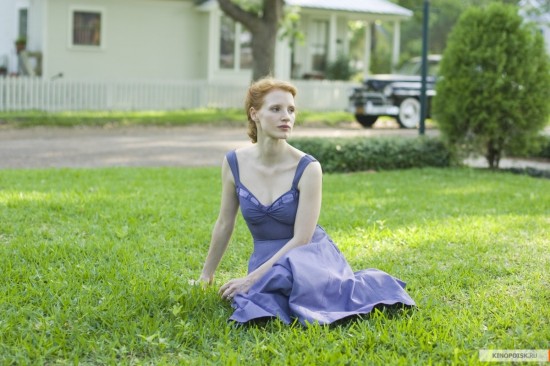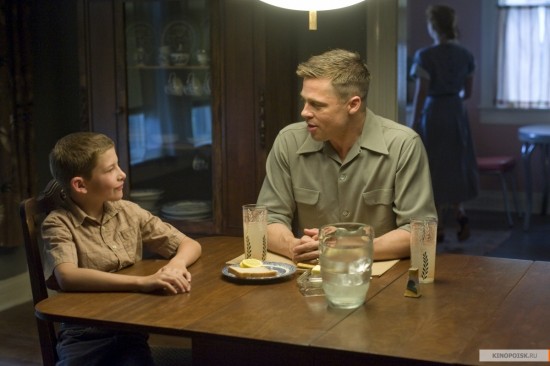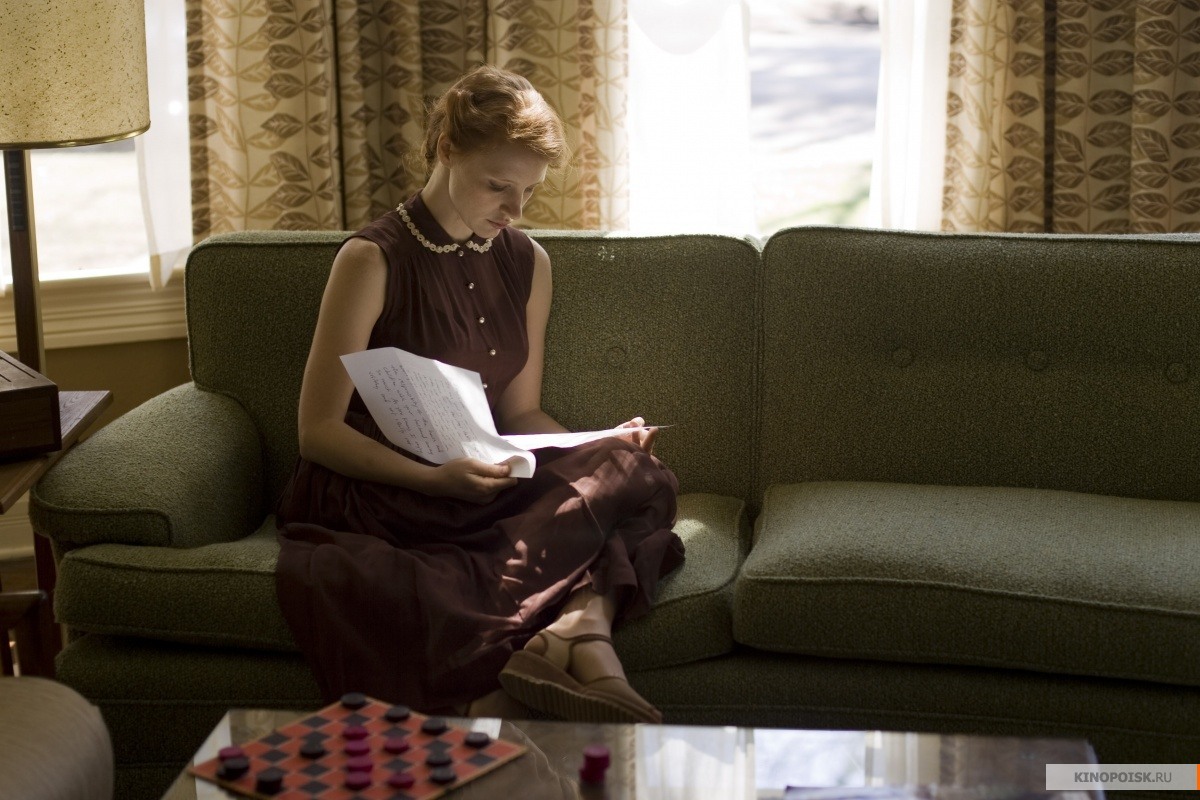 You can check out the whole lot at The Film Stage.