Yesterday we began our final look at the 10 crafts categories.  Check out part one here.  Today, the conclusion.  Meanwhile, you can find my final predictions in all categories here.
Best Music (Original Score)
Trent Reznor and Atticus Ross, despite their atypical approach to film music composition, are very much contenders in this race. Having won the BFCA award and Golden Globe for their work on "The Social Network," they must be taken seriously. The fact remains, however, that this is not a typical Oscar-winning score.
Alexandre Desplat has had an amazing run since he broke onto the American scene in 2003 with "Girl With a Pearl Earring." Four Oscar nominations later, it seems he is poised to win his first statuette for another Colin Firth film, "The King's Speech." Being behind the Best Picture frontrunner is a huge advantage. Moreover, its subtle elegance managed to win the BAFTA. Even so, a win is hardly assured as subtlety is actually not frequently awarded here.
While I would pick Reznor and Ross as the most interesting score to listen to, and I would vote for it, I still think Hans Zimmer's very bombastic and pulsating score for "Inception" was exactly what that film needed. Back in the game for a second year in a row after a decade in the wilderness, a win wouldn't shock me at all.  John Powell's long-overdue first nomination for "How to Train Your Dragon" was well-deserved, but he'll have to be satisfied with that, while A.R. Rahman will have to be content to battle it out for Best Original Song for "127 Hours."
Will win: "The King's Speech"
Could win: "The Social Network"
Should win: "The Social Network"
Best Music (Original Song)

Like Best Makeup, the precursors are of extremely limited assistance here.  The Golden Globe winner – "You Haven't Seen the Last of Me" – is not nominated. I am going to stick with my original gut and say that Dido and Rollo Armstrong, as well as A.R. Rahman, will triumph here for "If I Rise" from "127 Hours." It won the BFCA award, seems a logical place to honor the film, and I think the other nominees have more significant disadvantages, as much as I find this tune boring.
Randy Newman would seem an obvious alternate to triumph in this category. But the Academy has still only given him one award and I am skeptical "We Belong Together" will be #2, especially as "Toy Story 3" is headed to another, obvious victory. Not that my opinion matters, but I find this song to be as boring as Dido's. I think it's a toss-up between them.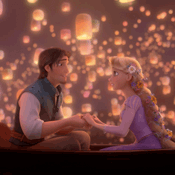 I would personally much prefer either of the other two nominees, but I suspect distaste for "Country Strong" will keep "Coming Home" out of the winner's circle, while "I See the Light" from "Tangled" completely failed to catch on throughout the precursor circuit, despite my personal love for it. (Plus, in all fairness, giving Alan Menken a ninth Oscar seems a little bit gratuitous, doesn't it?)
Will win: "If I Rise" from "127 Hours"
Could win: "We Belong Together" from "Toy Story 3"
Should win: "I See the Light" from "Tangled"
Best Sound Editing

Both sound categories are match-ups between "True Grit" and "Inception," but this one more than Best Sound Mixing seems to be the latter's to lose. Richard King managed to take one tech award — this one — for "The Dark Knight" and this would seem to be an easier get. While the western's sound effects (courtesy of Skip Lievsay and Craig Berkey) are often eerily memorable, they simply were not as "obvious" as the blockbuster, which did well with the MPSE.
I would not completely rule out "Toy Story 3," but it seems to not have the showy work that made "The Incredibles" the only Pixar film to come out on top in this category. I admit I haven't seen "Unstoppable," but I cannot fathom it winning its only nomination.
Also not likely to win its only nomination, as much as I would love to see otherwise, is "TRON Legacy." For all this film's problems, Gwendolyn Yates Whittle and Addison Teague's creation of the sounds of the computer world was top-notch and helped the film enormously.
Will win: "Inception"
Could win: "True Grit"
Should win: "TRON: Legacy"
Best Sound Mixing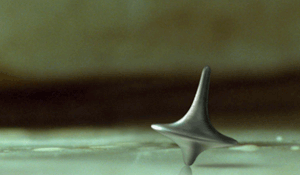 The Cinema Audio Society saw fit to bestow their award in this field upon the Coen brothers' crew of Lievsay, Berkey, Peter Kurland and Greg Orloff for "True Grit." While they could repeat this win at the Oscars given the love for the film and, I would argue, the increasing respect given to the sound mixing on display in Coen movies, I suspect the showier film will win when the task is given to AMPAS as a whole. Moreover, CAS matches up with AMPAS only about half of the time.
In that regard, I'd look to Christopher Nolan's BFCA/BAFTA-winning "Inception" and his crew of Lora Hirschberg, Gary Rizzo and Ed Novick, all looking for their first win. This is the sort of respected blockbuster that tends to take the sound categories by storm. Moreover, while there has been grumbling about the mix in some circles, I doubt that will translate to the Academy as a whole.
I would actually love to see "Salt" triumph here, getting a first, well deserved Oscar for 14-time nominee Greg P. Russell, as well as a fifth for Oscar favorite Scott Millan. But as the film's only nomination, the odds of that are approaching zero.  Finally, despite their Best Picture nominations, "The Social Network" and "The King's Speech" should thank their lucky stars that they managed a nomination.
Will win: "Inception"
Could win: "True Grit"
Should win: "Salt"
Best Visual Effects

Here is the easiest of them all. Not only did "Inception" wow us all with its seamless visual effects, it has won every conceivable precursor in this category and is clearly the most loved film of this quintet.
"Iron Man 2" and "Hereafter" will have to be comfortable being the sole reps of their films, while "Alice in Wonderland" is likely poised to fall to Best Picture nominees in all the fields for which it has been nominated. If the Academy feels obliged to give "Harry Potter" an Oscar here (which I maintain they should not), it'll be next year.
Will win: "Inception"
Could win: none
Should win: "Inception"
And that's a wrap!  Again, my predictions in all categories can be found here.
[Photos: Fox Searchlight Pictures, Walt Disney Pictures, Warner Bros. Pictures]