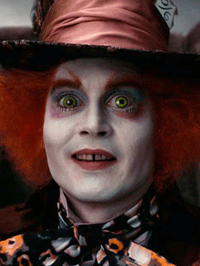 So this is it. Over the last seven-plus months here at Tech Support, we have tried to illuminate and analyze the craft races as they unfolded. On Sunday, the winners will be revealed, ushering some new faces into Oscar's club.  And indeed, I expect the vast majority of the winners to make their first trip to the podium.
I'll be breaking down each field in a two-parter.  Check back tomorrow for the final five categories, but for now…
Best Art Direction
As is the case in many categories, "The King's Speech" is, to me, the safe bet for the win here. A royal period piece and likely Best Picture winner would be difficult to beat in any year. But in all fairness, this is in many ways not a typical "royal" winner in a category where style triumphs over substance.
Production Designer Eve Stewart (11 years after her first nomination for "Topsy-Turvy"), along with set decorator Judy Farr, immaculately filled many of the film's sets (despite late-breaking news of one location) with intimate details that feel very much in tune with the characters. A guild win also shows industry support.
The obvious alternate is BFCA/LAFCA/ADG (Fantasy)/BAFTA winner Guy Dyas for "Inception." It has trumped "The King's Speech" every time they have gone head-to-head. However, so far it has been small critics groups or (in the case of BAFTA) other production designers/set decorators voting.
Last year's winner Robert Stromberg could win for "Alice in Wonderland," which has the old "most" argument going for it, but he has lost the ADG, BAFTA and BFCA to Dyas who is, after all, behind a Best Picture nominee. "True Grit"'s Jess Gonchor should be satisfied with his first, long-overdue nomination, while Stuart Craig will possibly be in the race for the win next year for "Harry Potter and the Deathly Hallows: Part 1," but will most likely be sitting this one out.
Will win: "The King's Speech"
Could win: "Inception"
Should win: "Inception"
Best Cinematography

The question on everyone's mind this year has got to be the same: Is Roger Deakins finally going to win his Oscar? I maintain that he will, repeating his BAFTA triumph. Not only is "True Grit" the sort of landscape-heavy picture that tends to emerge victorious in this category, but this race presents the best chance to award a clearly beloved film.
It is true that Deakins lost the BFCA – and the ASC award – to Wally Pfister and "Inception," though. Pfister has earned four nominations in the past six years for his work with Christopher Nolan and it seems inevitable that he will win eventually. The wizardy he displayed this year (yielding the #1 spot on Kris's annual top shots column) is as impressive as anything he has done. However, it's not a typical winner, and given that the ASC has awarded Deakins twice before and gave him a career achievement prize this year, guild members may have found another honor gratuitous.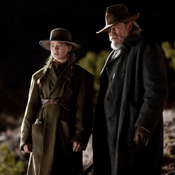 If Danny Cohen manages to win for his interesting and effective – but I'm not sure completely successful – work on "The King's Speech," I will be quite annoyed. Alas, it is possible, should the film end up a sweeper.  Meanwhile, Jeff Cronenweth ("The Social Network") and Matthew Libitique ("Black Swan") will have to be happy with their deserved nominations.
Will win: "True Grit"
Could win: "Inception"
Should win: "Inception"
Best Costume Design

Jenny Beavan had an amazing run in the 1980s and 1990s working for Merchant/Ivory, winning the Oscar for "A Room with a View." Now on her ninth nomination, she looks poised to ascend the podium once again 24 years later for "The King's Speech." Not only is her work the sort of elegant period design that is loved in this category, as well as being in the likely Best Picture winner, it also fits in exactly with past winners in this field that have highlighted British and French royalty and aristocracy. Her guild win confirms her frontrunner status in my eyes.
Despite everything going for Beavan, I actually think that BFCA/CDG (Fantasy)/BAFTA winner Colleen Atwood still has a very good chance here for "Alice in Wonderland." She is beloved in Hollywood and one cannot deny that her work stuck out this year as incredibly creative and original.
I would be delighted if Antonia Cannarozzi were somehow able to win this category for "I Am Love," but the extremely cool nomination will be enough. I must admit to having not seen "The Tempest," but I figure its nomination is due respect given to Sandy Powell.  Mary Zophres, meanwhile, will have to be content with her long-overdue (and deserved) first nomination for "True Grit."
Will win: "The King's Speech"
Could win: "Alice in Wonderland"
Should win: "I am Love"
Best Film Editing

"The Social Network," having taken the BAFTA and ACE Eddie Award, seems reasonably poised to take the win here, making Kirk Baxter and Angus Wall Oscar winners on their second nomination. The sharp cutting and suspenseful nature of the film makes it the most logical choice in my mind.
Should "The King's Speech" manage to win here, it's heading for a massive tally throughout the night. The only other possibility would seem to be "The Fighter," given its boxing scenes, but it has managed no precursors here and I think it'll be lucky to hang on to the two acting awards for which it is favored.
"127 Hours" and "Black Swan" are, as far as I am concerned, the most deserving nominees, but they have virtually no chance. Then again, with the absence of "Inception" in this category, I wonder what purpose it really serves this year.
Will win: "The Social Network"
Could win: "The King's Speech"
Should win: "127 Hours"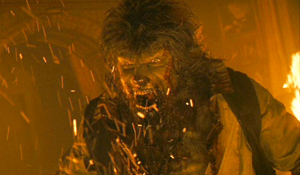 Best Makeup

This is a category where the precursors – the BFCA and BAFTA – will not help much as all three nominees were not even nominated for either of those awards. I could see any triumphing, which makes this one of the most exciting categories of the night.
"Barney's Version" seems to be the film that AMPAS would most likely wish to bestow the moniker "Oscar winner" upon, and this is one of the reasons I think it will win. With a better push (and perhaps an earlier release), I could have seen this title catching on with the Academy in a bigger way than it did. Its tragic love story and emotional pull could really resonate. Moreover, they do love aging. Then again, it didn't catch on with the Academy outside of this category. That obviously decreases the likelihood of a win.
This is another field where "most" and "best" are frequently interchangeable in the Academy's eyes. This bodes well for "The Wolfman" and Rick Baker, who has six wins already. Alas, I am doubtful that enough members will sit through the movie, which was a bit of a mess.
I would love to see "The Way Back" win here, given its extremely realistic and vital makeup. Given the problems with the other two nominees, this could happen, especially if they watch the movie.
Will win: "Barney's Version"
Could win: "The Wolfman"
Should win: "The Way Back"
That does it for the first five of 10 crafts categories.  Check back tomorrow for the rest of my analysis, as well as my final predictions in all categories.  Feel free to offer up your predictions in the comments section below.
[Photos: Walt Disney Pictures, Paramount Pictures, Universal Pictures]