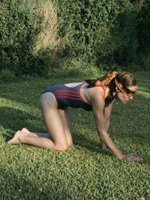 The race for Best Foreign Language Film has been covered diligently by Guy Lodge here at In Contention throughout the season. I confess that I failed to see most of the 65 submissions and, as usual, waited until the shortlist was unveiled before I really dug into the titles.
This category has, of course, been mired in controversy ever since "4 Months, 3 Weeks and 2 Days" became the last straw for quality films failing to register with a general committee that has, well, questionable artistic taste. The implementation of a band aid executive committee scenario hasn't done much more than elevate the cynicism surrounding the process, however.
The nominees are:
"Biutiful" (Mexico)
"Dogtooth" (Greece)
"In a Better World" (Denmark)
"Incendies" (Canada)
"Outside the Law" (Algeria)
The way I hear it, two films were "saved" by the executive committee this year. One you could probably guess. The other might surprise you. And no, I won't publish the titles here. Nevertheless, it's probably a three-horse race for the win.
One film that a number of pundits glommed onto as the likely winner, mainly because of the presence of actor Javier Bardem in the lead actor category, is Alejandro González Iñárritu's "Biutiful," the entry from Mexico. The film is a somber slog that never lets up (even though, personally speaking, it's not even the most depressing film of the bunch). It is a thoughtful piece that doesn't fully work, but it is most certainly a stand-out for Bardem's performance. With Hollywood heavyweights like Julia Roberts stepping up to bat for the film, a few heads could be turned. It certainly has hit the gas in the last few weeks. But it's unlikely the general committee will have warmed up to it enough to vote accordingly. Nevertheless, it seems to me the most likely alternative pick.
The film you can certainly expect will go nowhere with the general committee is "Dogtooth" from Greece. If you heard last week's Oscar Talk then you got an earful of my thoughts on Giorgos Lanthimos's controversial film. While I appreciate the overall parable and the thoughtfulness behind it, it is nevertheless a point rarely fleshed out and not all that profound in the end anyway. But I won't dig into that any further here. I will say that it's the easiest film to bet against of any nomination across the 24 Oscar categories this year. It simply turned off most of the committee when it screened for them earlier in the season and, most assuredly, those opinions haven't done a 180. So fans of the film can cheer and be happy it was "recognized" by the Academy, but the road ends there.
My pick for the win is Susanne Bier's touching, poignant, naturalistic take on vengeance (a common theme of a few of this year's nominees), "In a Better World." The film, submitted by Denmark, surprised many by winning the Golden Globe and could well keep the good fortune going with an Oscar. It's easily the most accessible of the nominees, which can be an asset with this staunchly traditionalist committee, but don't mistake that for mediocrity. It's wonderfully acted and tremendously thought-provoking. It has some stiff competition, however. The last time I got this category wrong, I believe, was 2001, but I wouldn't say I'm as confident this year as I have been in recent seasons. Nevertheless, this one feels like the most likely option to me.
Most seem to think Canada's entry, "Incendies," from director Denis Villeneuve, is in the frontrunner position. It could well take the award, but here is a film well-acted, well-directed, beautifully structured, that ultimately shoots itself square in the foot with an arbitrarily tragic conclusion that doesn't appear to say anything it probably thinks it says. Nevertheless, it has proved moving for a great many, and I wouldn't be surprised if it won over a number of committee members.  Though it does strike me as the "Ajami" of this year's crop, a seemingly easy call that is actually too specific to register properly. It has a lot in common with Bier's film, however, so it's possible those wanting to award a film that tackles international discontent could split, allowing for Iñárritu's film to score.
Speaking of which, we round it out with Rachid Bouchareb's follow-up to the 2007 Best Foreign Language Film nominee "Days of Glory" and the entry from Algeria, "Outside the Law." It's a film with glorious production value, the design aspects, the cinematography, all top notch. The story is a grand one in the mold of historical familial documents such as "The Godfather" and "Once Upon a Time in America," giving it an epic quality that actually makes it stand out from the rest of the pack. But, truth be told, it's a tedious journey, unrefined structurally and, ultimately, a bit of a thematic blur, not as crisp as as the other films dealing with similar ideas. As a result, I'm tempted to say it's pretty far down the list, but I very much doubt it will be long before Bouchareb gets his due in the form of an Academy Award.
Will win: "In a Better World"
Could win: "Biutiful"
Should win: "In a Better World"
Should have been here: (abstain)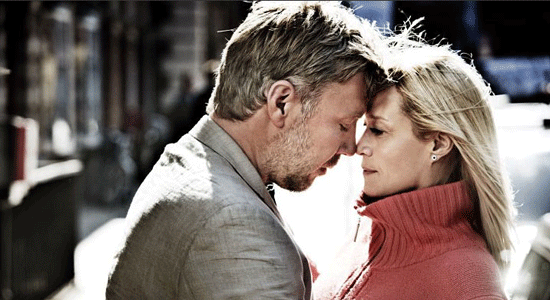 Check out my current rankings for this race at its dedicated Contenders page here.
What do you think deserves to win the award for Best Foreign Language Film? Have your say in today's sidebar poll!
[Photos: Kino International, Sony Pictures Classics]