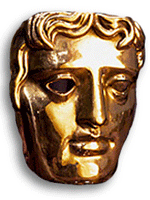 In the 10 years since they moved up in the calendar to pre-Oscar status, the BAFTAs have hovered uncertainly between complying with awards trends across the pond, thereby establishing themselves as a viable precursor, and stubbornly standing by their own – as in 2007, when they opted out of the Coen Brothers-P.T. Anderson faceoff by picking "Atonement," despite the film's only other award coming for Best Art Direction.
This year, however, offers them the best of both worlds. Rewarding "The King's Speech" will simultaneously allow them to co-sign a heavy Oscar favourite and preserve their national pride.
Add in the fact that a vote for the film also represents a vote for the much-mourned UK Film Council – oh, and that it just happens to be a smash hit with British audiences – and the royal biopic would likely have been a lock for the top prize even without the support of major US guilds.
(More, plus predictions, after the jump.)
How much of a sweep should we expect, however? Certainly, the last time all the abovementioned stars aligned for BAFTA voters – with "Slumdog Millionaire," two years ago – the film cleaned up, taking seven awards. But such one-sided evenings occur less frequently here than they do at the Oscars. For one thing, BAFTA is far less reluctant to split Best Film and Best Director than AMPAS: the two awards have gone to the same film only 9 times in the last 20 years.
Meanwhile, BAFTA's craft awards can be highly unpredictable – largely because, in a reversal of the Oscar voting process, the winners in these categories are determined by the relevant individual branch, with the nominees chosen by the general votership. It's a process that has allowed for such idiosyncratic results as "Mulholland Drive" for Best Editing or "Vera Drake" for Best Costume Design, though disappointingly, they seem to have become more conformist in recent years.
This is a long way of saying that, while I expect a handsome haul for George VI and company, there's plenty of room for other films to muscle in on the action. For example, David Fincher looks well positioned to extend the awards' history of film-director splits, even if Tom Hooper is a local son; it's worth noting that BAFTA denied two British directors of Best Film winners, Anthony Minghella and Sam Mendes, in the year of the Oscar victories.
The acting races, of course, are where most keen-eyed Oscar-watchers will be looking for signals. As we discussed on yesterday's podcast, the ceremony's late position in the awards calendar means they occasionally reflect underlying shifts in momentum that may or may not be silently brewing across the pond: recently, semi-surprise Oscar wins for Alan Arkin, Marion Cotillard and Tilda Swinton were all presaged by BAFTA.
Only one of the four categories can be taken to the bank: no prizes for predicting that the all-but-ordained Colin Firth will scoop his second consecutive Best Actor BAFTA tomorrow night. One, meanwhile, can be discounted as an Oscar bellwether: Helena Bonham-Carter will probably add a Best Supporting Actress award to "The King's Speech"'s total, but with three of her Oscar rivals out of the running (Jacki Weaver ineligible, Hailee Steinfeld in lead and Melissa Leo curiously unnominated), there's not much to be gleaned from the result.
Welshman Christian Bale will likely continue his streak in Supporting Actor, but Geoffrey Rush should not be discounted: he previously benefited from the Brits' fondness for the Best Film frontrunner with a win for "Shakespeare in Love."
The real race to watch, however, is Best Actress. "Black Swan" has been a ubiquitous presence (and hot talking-point) in the UK for the past month, and has a whopping 12 BAFTA nominations to show for it, so it's logical to assume Natalie Portman will add yet another trophy to her cabinet here. Annette Bening's upset win at Thursday's London Critics' Circle awards, however, has got me wondering.
Ostensibly just a meaningless critics' prize (and Portman didn't rule the critics' circuit in the US, either), it still signifies that the divisive nature of "Black Swan" is a potential obstacle for the younger actress. I'm not gutsy enough to predict the upset, but it wouldn't surprise me – and if Bening pulls it off, well, watch out.
Finally, a word on the one category I feel confident betting the house on "The King's Speech" not winning: Best British Film. That may sound illogical – if a British film is the favorite for the big prize, how can it not be the Best British Film too? – but year after year, pundits forget that this particular award is determined by a small jury who know the state of the race. Instead of adding a pointless laurel to a dominant film, they tend to use the award to spotlight more left-field and/or independent British filmmaking.
So it is that "An Education" lost to "Fish Tank" last year, "Slumdog Millionaire" to "Man on Wire" in 2008, "Atonement" to "This is England" in 2007, and so on. If "Four Lions" or "Another Year" pull out the win over Tom Hooper's film tomorrow night, the only "surprise" will be that pundits insist on calling it one.
And with that, here are my predictions and preferences in each category. Feel free to share your own in the comments. I probably won't be around to watch it myself, but enjoy the show.
Best Film
Will win: "The King's Speech"
Should win: "Black Swan"
Best British Film
Will win: "Four Lions"
Should win: "Another Year"
Best Director
Will win: David Fincher, "The Social Network"
Should win: Darren Aronofsky, "Black Swan"
Best Actor
Will win: Colin Firth, "The King's Speech"
Should win: Jesse Eisenberg, "The Social Network"
Best Actress
Will win: Natalie Portman, "Black Swan"
Should win: Julianne Moore, "The Kids Are All Right"
Best Supporting Actor
Will and should win: Christian Bale, "The Fighter"
Best Supporting Actress
Will win: Helena Bonham Carter, "The King's Speech"
Should win: Lesley Manville, "Another Year"
Best Adapted Screenplay
Will and should win: "The Social Network"
Best Original Screenplay
Will win: "The King's Speech"
Should win: "The Kids Are All Right"
Best Foreign Language Film
Will win: "The Girl With the Dragon Tattoo"
Should win: "I Am Love"
Best Animated Film
Will win: "Toy Story 3″
Should win: "How To Train Your Dragon"
Best Cinematography
Will and should win: "Black Swan"
Best Production Design
Will win: "True Grit"
Should win "Black Swan"
Best Costume Design
Will win: "The King's Speech"
Should win: "Black Swan"
Best Editing
Will win: "The Social Network"
Should win: "Black Swan"
Best Make Up & Hair
Will and should win: "Black Swan"
Best Original Music
Will and should win: "Inception"
Best Sound
Will win: "Inception"
Should win: "Black Swan"
Best Special Visual Effects
Will and should win: "Inception"
Rising Star Award
Will win: Gemma Arterton
Should win: Tom Hardy

Carl Foreman Award (best debut by a British writer, director or producer)
Will and should win: Gareth Edwards, "Monsters"