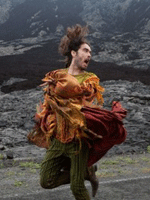 This year's race for Best Costume Design became mired in controversy later in the season as a dispute erupted over proper credit in "Black Swan." Amy Westcott was listed as responsible for the threads, but fashion duo Rodarte had a significant hand in concocting the performance costumes on the film — and were denied credit, per guild regulations.
That issue has been argued from both sides and is an unfortunate byproduct of unfair rules, but the fact remains, it may have missed a nomination here as a result. Nevertheless, the five films competing make for a vibrant cross-section of visions, styles and periods, the branch even going so far as to give us a big surprise on nomination morning with a selection no one saw coming.
The nominees are:
"Alice in Wonderland" (Colleen Atwood)
"I Am Love" (Antonella Cannarozzi)
"The King's Speech" (Jenny Beaven)
"The Tempest" (Sandy Powell)
"True Grit" (Mary Zophres)
If you're banking on the sweep potential of a certain film, this is another place to make that bet, but I'll get to that momentarily. Most important to note is that this is a solid crop of contenders and a refreshing line-up with unique titles in the Oscar landscape.
Once again "Alice in Wonderland" shows up in a design category, this time for Colleen Atwood's wonderful work on wardrobe. Atwood has collaborated with director Tim Burton for 20 years, going all the way back to "Edward Scissorhands" in 1990. She says the director opened a big creative door for her and she hasn't looked back, though it's interesting to note that her two Oscar wins have come for less memorable work in "Chicago" and "Memoirs of a Geisha." It's possible she'll be passed up once again this year for less creatively vibrant work, but she's nevertheless a strong possibility for a film that is, if nothing else, defined by its design elements. This is, by the way, Atwood's ninth Oscar nomination, putting her in a dead heat for Edith Head's record with fellow nominees Jenny Beavan and Sandy Powell.
The costume branch has historically shown an aversion to recognizing contemporary costuming at the Oscars. Two exceptions came for "The Devil Wears Prada" and "The Queen" in 2006 and other intriguing picks like "Milk" two years later show a little spunk in these costumers' choices.  This year, perhaps the most surprising nomination below the line was Antonella Cannarozzi scoring here for "I Am Love." Like much of what's on display in the film, the costumes feel thematically arbitrary if colorfully delicious. One review called the film "deliriously stylish," and with that in mind, it seems as if efforts which in some way seem to celebrate threads (see "Prada" and just last year, "Coco Before Chanel") are being recognized here more and more. It's an unlikely winner to say the least, but I actually wouldn't put it at the bottom of possibilities.
Unsurprisingly, the best bet in the category this year is probably Jenny Beavan for "The King's Speech." If you're feeling frisky, there are alternative choices here that would make fair enough predictions, but I'm feeling the sweep thing. Beaven hasn't been to the race, believe it or not, since "Gosford Park" in 2001, though she was a consistent favorite in the decade prior. This year, she found natural and easy rhythms for the Best Picture frontrunner. It's work that doesn't really match up with most of the competition in the category, but a film like this has just the right amount of sweeping love and period appeal to take down prizes like this easily enough on Oscar night. It would also be Beaven's first win since the Merchant/Ivory era, going all the way back to "A Room with a View" in 1986 (which, ironically enough, also starred Helena Bonham Carter).
Julie Taymor has become a costume designer's dream ever since segueing from the world of vibrant musical theatre to the world of film over a decade ago. Each of her screen attempts to date — 1999's "Titus," 2002's "Frida," 2008's "Across the Universe" and 2010's "The Tempest" — have been nominated for Best Costume Design by the Academy. What's more, each was outfitted by a different designer (though every one of those designers, admittedly, has been a master in the field). This year's master was last year's winner, Sandy Powell. In gender-bending William Shakespeare's tragicomedy, Taymor presented an opportunity for Powell to stretch her creative faculties after being soaked in the period authenticity of 2009's "The Young Victoria."  But my guess is the film's, uh, "not-so-great" reputation will hurt it here
After 16 years of working as a costume department head, most of the work being collaborations with Joel and Ethan Coen (which goes back even before "Fargo" to assistantship on "Barton Fink" and "The Hudsucker Proxy"), Mary Zophres is finally an Oscar nominee. And for a Coen film, no less. The designation finally came for, of course, a period piece, in this case the western "True Grit." Zophres managed to harness the familiarities of the era while speaking to character quirks with the wardrobe choices on the film, and she could be considered a spoiler possibility. After all, the Academy honored the film with a whopping 10 nominations. But the western genre has historically had a tough time in this category at the Oscars — as in, not a single entry has ever won the award.
Will win: "The King's Speech"
Could win: "Alice in Wonderland"
Should win: "Alice in Wonderland"
Should have been here: "TRON Legacy"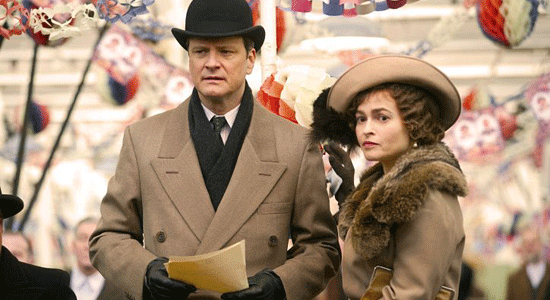 Check out my current rankings for this race at its dedicated Contenders page here.
What do you think deserves to win the award for Best Costume Design? Have your say in today's sidebar poll!
[Photos: Warner Bros. Pictures, The Weinstein Company]