I didn't post this still of Meryl Streep in "The Iron Lady" that did the web rounds two days ago, largely because I didn't have much to say about it — for all the "uncanny resemblance" claims being made by some excitable bloggers, she looks rather a lot like Meryl Streep as Margaret Thatcher. (Which is fine, by the way.) But this amended still from reader/blogger Bradley Porter gave me a chuckle, so here they both are.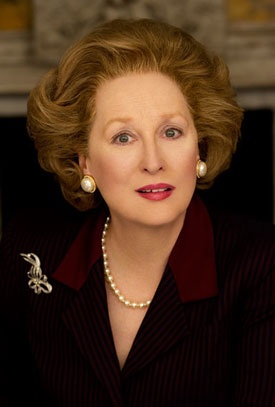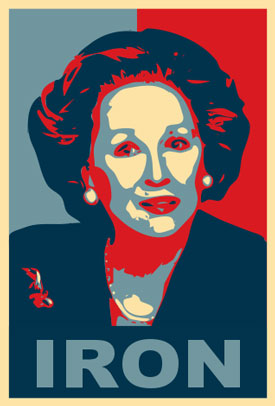 Perhaps it'll give those orchestrating Streep's 2011 awards campaign some ideas. Of course, that's a long way off yet — on the basis of this one still, some have already jumped to predicting Streep's third Oscar. Needless to say, that's premature when"The Iron Lady" and director Phyllida Lloyd (an accomplished stage director whose only big-screen credit is the shoddy "Mamma Mia!") are still such unknown quantities.
What is your gut telling you?