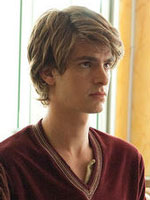 "What is it about the British?" a reader asked in one of last week's comment threads. "They can't quite make a film of current topical interest or [sic] lacks some historical or classical literary backdrop to give it a sense of importance."
The comment is one of many "typical British film" jabs I've read since "The King's Speech" asserted itself as the Oscar frontrunner, and it would have annoyed me no end even if I wasn't part-British myself: to boil down an entire national cinema to awards-baiting prestige period fare is as unfair and ill-informed as suggesting that Hollywood only makes Michael Bay movies.
In the last 24 hours, however, two sets of honors have acted as handy rebuttals to this narrow perception of UK cinema. I'll devote an individual post to Time Out's tremendous 100 Best British Films list later today, but last night's London Evening Standard Film Awards, to which I was lucky enough to be invited, were a welcome celebration of the kind of diverse, adventurous British artistry — ranging from sci-fi to comedy to experimental indies — that idle BAFTA voters can't be bothered to nominate.
Chalk this up as the only awards ceremony of the season where "The King's Speech" left empty-handed. Evening Standard editor Geordie Greig rather pointedly thanked the "independent-minded" jury of critics charged with determining the winners, and they didn't disappoint on that score: even season-long trophy-hog Colin Firth was defeated in the Best Actor category by Andrew Garfield, recognized for both "The Social Network" and "Never Let Me Go." (That's got to be some balm on the wound of his Oscar snub, though Garfield sadly wasn't in attendance.)
Indeed, Tom Hooper's Brit hit wasn't even nominated in the Best Film category, where the impeccable lineup of nominees included Mike Leigh's top-form "Another Year" and Sylvain Chomet's exquisite "The Illusionist." Both films lost out to splendidly kilt-clad actor-director Peter Mullan's searing Scottish youth drama "Neds," which I admired at the London Film Festival last year and is still awaiting US distribution. Any award that encourages more viewers to give Mullan's brutal autobiographical film a look is to be commended, but there truly wasn't a bad choice to be made in this field.
The jury's rebel streak continued through to a richly deserved Best Actress award for Kristin Scott Thomas in the underseen French melodrama "Leaving" (reviewed here) and Best Screenplay, where they daringly selected Clio Barnard's docudrama hybrid "The Arbor," in which actors lip-sync to recorded true-life testimonies. Barnard herself seemed taken off-guard: "I think it's very brave to reward me for a script that I didn't write a word of," she said in her acceptance speech. She needn't have been so bashful: as I remarked to Barnard at the reception, we should welcome an award that expands the perception held by many that "screenplay" equals "dialogue."
Another bold choice came in Best Documentary, where Oscar nominee Banksy was upended by "A Day in the Life," an astonishing compilation of four short studies of everyday British life, filmed between 1953 and 1964 by long-serving filmmaker John Krish. Krish, now a spry 87 year-old, gave the evening's wittiest acceptance speech: "This is much better than an obituary," he dryly noted.
And lest you think the awards were solely about zigging where one expected them to zag, one notable concession to the mainstream came in the shape of an honorary award for the absent Christopher Nolan. Coming on the heels of his recent WGA Award, the Oscar-slighted "Inception" director must be feeling a little more appreciated than he was last week.
The evening itself was a delight, more casual and intimate than most ceremonies of its ilk, while the choice of the London Film Museum as a venue — all imposing oak panelling and movie-geek paraphernalia — lent an appropriate touch of eccentricity to proceedings. Though some of the big winners couldn't make it, the classy guest list included Mike Leigh, Emily Watson, Joely Richardson, Olivia Williams and John Hurt, the latter raising the biggest laugh of the evening with his presentation of Andrew Garfield's award: "He has proved himself as an actor, and now he is the next Spider-Man. That, I believe, is progress."
I was happy to say a quick hello to Eddie Marsan for the first time since our 2008 interview (my first for this site, so there was a pleasing symmetry to him popping up at my first awards ceremony), and I had a lovely chat with rising filmmaker Joanna Hogg, a previous Standard Award winner now readying herself for the March release of her terrific sophomore feature (and London Film Festival prizewinner) "Archipelago."
It's a small, star-free character piece of the variety I wouldn't be surprised to see this most fearless of juries sticking up for next year. "I think we're all getting sacked," one juror joked to me as the room absorbed the news of a shutout for the year's most lavishly awarded British film. In a dull season of carbon-copy awards ceremonies, that seems a price worth paying.
The full list of winners at The Circuit.
[Photo: Fox Searchlight]