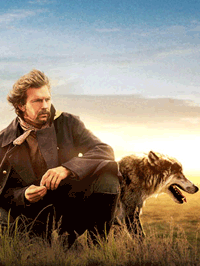 Catch up with the idea behind these weekend posts here.
I was talking with a friend this week about "the test of time," as it were.  She posited, as have many, that "The King's Speech" is not the film we'll remember 10 years from now.  I don't know that "The Social Network" is either, frankly, but I also don't subscribe to the law of time's judgment when it comes to these things, either.
The film I'm likely to remember most this year?  The one that occupies my mind more than most?  If I'm being honest?  "Biutiful." I have a lot of respect for what's going on with that film, but I still believe it has inherent flaws that keep it from a certain pristine quality.  Flaws that won't take on new characteristics with time.
I think it's become a bit facile to go there so quickly.  "Time will tell."  Etc.  I actually think time can kill a film.  Just look at the revisionism of films that lost the Best Picture Oscar to admittedly greater works.  The haze of hindsight is not always a great lens to look through, and the inherent subjectivity of this stuff means, to me, you're best bet is an educated take in the moment.
But I thought I'd throw it out there for you to chew on today.
Elsewhere, if you were on the fence with a Hailee Steinfeld prediction, Melissa Leo may well be shooting herself square in the foot with an embarrassing (everyone's talking about it) self-promotional campaign.  Pete Hammond's story hit Deadline last night literally minutes after I was talking about the situation with a few USC Scripter attendees.  Add in the video thing she did for the Globes and you have the perception of a diva on the loose, and one that could see an Oscar slip out of her grasp.
Anyway, plenty there to talk about, but if you want to address other issues, feel free.  You know the drill.  Open thread.
[Photo: MGM]