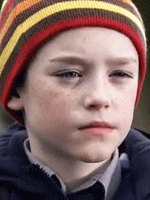 As noted yesterday, Magnolia Pictures and Shorts International will be releasing the Oscar-nominated short films this year on February 11. It's the third year running and it is a great little program. And in the case of this category, it could provide an early glimpse at tomorrow's star talent.
Recent winners of the Best Short Film (Live Action) category that have gone on to feature film careers include Martin McDonagh ("Six Shooter" to "In Bruges"), Andrea Arnold ("WASP" to "Fish Tank") and Aaron Schneider ("Two Soldiers" to "Get Low"). Taylor Hackford won the award back in 1978. So you never quite know where the individuals in this year's field will end up.
The nominees are:
"The Confession" (Tanel Toom)
"The Crush" (Michael Creagh)
"God of Love" (Luke Matheny)
"Na Wewe" (Ivan Goldschmidt)
"Wish 143" (Ian Barnes and Samantha Walte)
Nothing really jumped off the screen at me from this year's slate, but it's hard to argue that there is plenty of talent on display. And sometimes production value can be as important as story when it comes to those voting.
Tanel Toom's "The Confession" is somewhere in between. It's a somber portrait of a young Catholic boy who is worried that he has nothing to atone for in his first confession. He and his friend set out to change that, but things take a turn for tragedy (in a sequence that, forgive me, reminded me quite a lot of "The Good Son"). The film is ultimately well-acted by child actors, which carries some weight. I'll also grant that Toom has an interesting directorial eye, finding unique and sometimes unsettling still images and moments to capture in his frame. But the film feels a bit empty, ultimately, and one of the final scenes scoops an extra, superfluous, helping of tragedy on your plate. But I wouldn't be surprised if voters are impressed by the way Toom handles his performers.
Speaking of child actors, Michael Creagh's "The Crush" could potentially be too precious to resist. It tells the story of Ardal, a young boy head over heels for his teacher, Miss Purdy. But it's less an obsession than a mature love that shows itself in darling line after darling line from actor Oran Creagh (the director's own son, as it turns out). When it becomes clear to Ardal that Miss Purdy's fiancee is just not good enough for the apple of his eye, the tension mounts a bit, paving the way for a cute if facile denouement. One never knows what kind of material this branch will appreciate most. Some years it's sincere drama, others it's ironic humor. So depending on what mood they're in this time around, watch out for this one.  But I can't help but think it feels slight next to the competition.
One film that is fully in the comedy camp is "God of Love," a delightful spin on the Cupid myth with darts standing in for traditional bow and arrows. Black and white photography makes it stand out visually from the rest of the field, and it channels Woody Allen here and there to great effect. But most notable, I think, is that it announces the potential arrival of a star in writer/director/actor Luke Matheny. It would not be surprising to see his unique appearance and confidant swagger in front of the camera break out onto the feature scene in the future. It's a very lightweight film, but it's probably the best of the lost. Again, it depends of the mood of the branch, but there are two other films that happen to deal with more weighty subject matter (in two entirely different ways) that could be poised to strike.
The first of them is potentially the frontrunner. But don't quote me on that, because I'm certainly not confident on where to place my chips. "Na Wewe" is set in 1994 Burundi as civil war rages between the Hutus and the Tutsis. A van is stopped by Hutu militants, who immediately go about segregating the Tutsis of the group. What ensues is a rather gripping and ultimately poignant story of identity. The film also has impressive production value, lacking any of the amateur residue that can sometimes accompany a short film experience. The acting is all top notch with a few unsettling but human performances leading the way. On top of all that, there is the socio-political card in play, and the film is unique in that regard this year. "Na wewe," by the way, means "you too" in Kirundi.
Finally, "Wish 143" deals with heavier subject matter, too, but in a much more light-hearted manner. Young David is a cancer patient offered, via the Make a Wish Foundation, the opportunity to meet someone famous or do something exciting in his final days. You know, the usual. But David's last wish is a little more complicated: he wants to lose his virginity. Throw in a nicely handled friendship with a priest willing to help David find someone to accomplish his wish and you've got a fairly unique mixture. Samuel Peter Holland gives a delightful leading performance and the film is packed with humorous beats, so that could help it resonate; it's perhaps the funniest film in the mix. I'd actually call it a very strong contender, so what can I say?  Flip a (three-sided) coin.
Will win: "God of Love"*
Could win: "Wish 143"
Should win: "God of Love"
Should have been here: (abstain)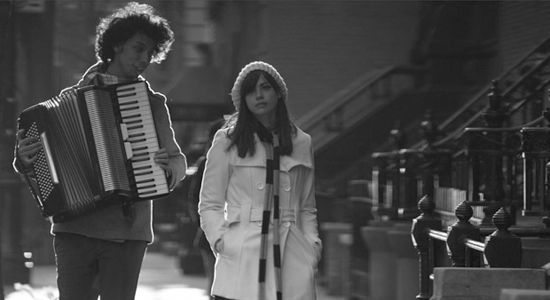 What do you think deserves to win this year's Oscar for Best Short Film (Live Action)? Have your say in the sidebar poll! (Note: I recognize the majority of you will not have seen all of the films and therefore don't have an opinion on the matter, but in the service of uniformity, we'll offer a poll anyway.)
*This prediction updated 2/22/11.

[Photos: Michael Creagh, Luke Matheny]