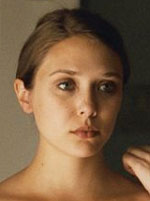 I must confess, this year's Sundance Film Festival kind of passed me by. Admittedly, I've been distracted by a busy couple of weeks on the awards circuit, but the Sundance coverage I did follow suggested a high-quality if nonetheless rather quiet festival, one with fewer noisy breakout films than usual.
In the last few years, it's been worth keeping an eye (or an ear, rather) on the Sundance buzz, as the festival has birthed a number of future critical hits, and even awards-season success stories: recent Best Picture nominees "Little Miss Sunshine," "Precious," "An Education" and now "The Kids Are All Right" and "Winter's Bone" all premiered there, as did "Frozen River," "Blue Valentine" and a plethora of Oscar-nominated documentaries. (No fewer than four of this year's Best Documentary Feature nominees are Sundance babies.)
So it's easy to assume at least one film from this year's Sundance crop is something we'll still be talking about a year from now — but where the crossover potential for a film like "The Kids Are All Right," or a performance like Jennifer Lawrence's, was immediately evident, this year's potential Sundance "stories" don't seem quite as obvious.
Last week, noting the lack of festival buzz coming out of Utah, I did a highly unscientific Twitter survey, asking my Sundance-attending followers what the hot titles were. Amid a scattered range of responses, one film seemed to emerge as a consensus pick: writer-director Sean Durkin's "Martha Marcy May Marlene," a solemn-sounding drama starring Elizabeth Olsen (younger sister of Those Twins) as a damaged young woman rebuilding her life after fleeing a religious cult. Reviews have been uniformly strong, and the film boasts the additional good omen of "Winter's Bone" star (and brand-new Oscar nominee) John Hawkes in a supporting role.
The next few days bore out the buzz: the ever-savvy Fox Searchlight nabbed the distribution rights, and Durkin won directing honors at yesterday's Sundance awards ceremony. The film doesn't appear to be the easiest of sells — but then again, the last three years have been kind to downbeat, female-led Sundance hits, as "Winter's Bone," "Precious" and "Frozen River" were all embraced by critics and Academy voters alike. (I dare say this last would also have been a Best Picture nominee in a year of 10.)
That trio of successes, however, are all linked by first having won the festival's Grand Jury Prize — which this year went to "Like Crazy," a romantic drama that also took an acting award for British ingenue Felicity Jones. The award seemed to catch a number of critics off-guard; indeed, in today's indieWIRE critics' poll of the festival's best films, "Like Crazy" only comes in ninth place. That said, the film was clearly another of the festival's biggest sales: Paramount, no less, snapped up the rights.
The critics polled by indieWIRE were evidently far more jazzed about Jeff Nichols's sophomore feature "Take Shelter," a psychological thriller starring Michael Shannon as a family man plagued by dreams of an apocalyptic storm — it beat "Martha Marcy May Marlene" to first place in the poll, with Shannon pipping Olsen to the top spot in a separate Best Performance survey. The critics aren't alone in their enthusiasm: another prestige giant, Sony Pictures Classics, holds the rights to this one.
In the world cinema field, interesting to see Brit actor Paddy Considine scoring a directing award for his debut feature "Tyrannosaur," a relationship study that also scored an acting prize for stars Peter Mullan and Olivia Colman (best known to Anglophiles for her wonderful work in the sitcom "Peep Show"). I'm very keen to check that one out.
Over in the documentary category, it seems that "Man on Wire" Oscar-winner James Marsh might have another hit on his hands, as his "Project Nim" — the story of a chimpanzee raised as a child by scientists in the 1970s — tops the indieWIRE documentary poll, and also won him a directing award yesterday. The critics are also high on the Grand Jury Prize winner in the category, the euthanasia-themed doc "How to Die in Oregon." Could it follow the path of recent champs "Restrepo" and "Trouble the Water?"
Full list of feature film winners below. Seems like it gets longer every year.
Grand Jury Prize (Dramatic): "Like Crazy"
Grand Jury Prize (Documentary): "How To Die In Oregon"
World Cinema Jury Prize (Dramatic): "Happy, Happy"
World Cinema Jury Prize (Documentary): "Hell and Back Again"
Audience Award (Dramatic): "Circumstance"
Audience Award (Documentary): "Buck"
World Cinema Audience Award (Dramatic): "Kinyarwanda"
World Cinema Audience Award (Documentary): "Senna"
The Best of NEXT Audience Award: "to.get.her"
Directing Award (Dramatic): Sean Durkin, "Martha Marcy May Marlene"
Directing Award (Documentary): Jon Foy, "Resurrect Dead: The Mystery of the Toynbee Tiles"
World Cinema Directing Award (Dramatic): Paddy Considine, "Tyrannosaur"
World Cinema Directing Award (Documentary): James Marsh, "Project Nim"
Waldo Salt Screenwriting Award: "Another Happy Day"
World Cinema Screenwriting Award: "Restoration"
Documentary Editing Award: "If a Tree Falls"
World Cinema Documentary Editing Award: "The Black Power Mixtape 1967-1975"
Cinematography Award (Dramatic): "Pariah"
Cinematography Award (Documentary): "The Redemption of General Butt Naked"
World Cinema Cinematography Award (Dramatic): "All Your Dead Ones"
World Cinema Cinematography Award (Documentary): "Hell and Back Again"
Special Jury Prize (Acting): Felicity Jones, "Like Crazy"
Special Jury Prize (Dramatic): "Another Earth"
Special Jury Prize (Documentary): "Being Elmo"
World Cinema Special Jury Prize (Documentary): "Position Among The Stars"
World Cinema Special Jury Prize (Dramatic): actors Olivia Colman and Peter Mullan, "Tyrannosaur"
Alfred P. Sloan Prize: "Another Earth"
Sundance/NHK International Filmmakers Award: Cherien Dabis
[Photo: Fox Searchlight Pictures]