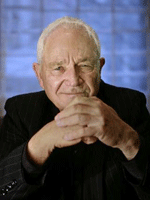 Today saw Santa Barbara's annual "It Starts with the Script" writers panel, moderated by Anne Thompson.  Participating were Michael Arndt ("Toy Story 3"), Lisa Cholodenko ("The Kids Are All Right"), C. Gaby Mitchell ("Get Low"), David Seidler ("The King's Speech"), Scott Silver ("The Fighter") and Aaron Sorkin ("The Social Network").
I was a little late to the event but it was an, as always, spirited discussion about the nuts and bolts of the screenwriting process.
Seidler, Silver and Sorkin were the three tasked with writing scripts (each of them original, interestingly enough, give or take a "book proposal") detailing real individuals.  Thompson asked for their various experiences with that.  Silver recalled the first screening of the film for members of boxer Micky Ward's family, and how he expected sparks might fly.
"I don't think anyone sees themselves the way the movie portrays them," he said, being careful to note that it's just the nature of the beast.  The writing was as faithful to the individual personas as it could be.  "I was mainly worried about Alice," he continue, regarding Ward's mother (played by Melissa Leo in the film).  "She started watching the movie and she had a bag of popcorn and her hand just froze.  And as the movie went on she started eating the popcorn and I relaxed."
To that, Seidler quipped, "I've not had the pleasure of watching the Queen eat popcorn."  He also noted, as did Sorkin, "We're making a film, not a documentary."  Both Seidler's film and Sorkin's have come under unnecessary fire for not adhering to the absolute truth in their work (and indeed, one journalist jumped at the opportunity to grill Seidler on the Nazi appeasement accusations leveled at the monarch portrayed in "The King's Speech," which came in the wake of claims of anti-Semitism aimed at the film and, for a Jewish writer whose grandparents died in the Holocaust, has to be grating).
Sorkin recalled a story about an early scene in "The Social Network" that depicts Mark Zuckerberg drinking and blogging, putting the germ of what would be Facebook growing inside a bit of a cyber tantrum.  He had written it as screwdrivers, which is more interesting visually and would seem to indicate someone drinking to get drunk, not necessarily just to drink.  When it was discovered that Zuckerberg was actually drinking beer that night, specifically Beck's, director David Fincher — ever the perfectionist — insisted on changing it.
"His take was, when we know a fact, that's the fact we're going to use," Sorkin said.  "You'd be surprised just how much of what's in the script actually happened."
Thompson also asked about Sorkin's acceptance speeches as of late, which have been incredibly gracious to Zuckerberg.  "He was a kid who was socially awkward and in over his head," Sorkin said.  "I identify with that.  And those speeches have been me saying, 'Hey, you did all right."
I missed much of Cholodenko and Arndt's questions, though Mitchell spoke at length about how actor Robert Duvall got involved with the writing process.  "He was really concerned about how to get into this character," he said.  "He goes deep.  And he brought me to that place."
Later tonight, James Franco is set to be honored with the "Outstanding Performance of the Year" award for his work in "127 Hours." More as it happens…
[Photo: LA Times]