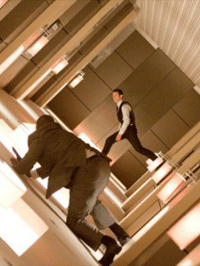 So the 83rd Annual Academy Award nominations were finally announced this week, and I did fairly well in handicapping the nominees. Outside of Best Sound Mixing, I never missed more than one nominee in a category. Unfortunately, there were no categories where I scored 100% (apart from Best Picture and Best Adapted Screenplay). Oh well.
The massive overall tally for "The King's Speech" resulted from a plethora of nominations in the crafts fields. "True Grit" and "Inception" got all but one plausible tech nomination (with one very notable exception for each, discussed below). "TRON Legacy"'s tally, on the other hand, has got to be considered a disappointment as must, to a lesser extent, those of "Black Swan" and "127 Hours." The complete shut-out for "Shutter Island" was also somewhat of a surprise, but other branches saw fit to make Oscar nominees of some unlikely titles.
Regardless, it was nice to see many deserving crafts artists get their due. With the throat-clearing out of the way, I'll now give short reactions to – and previews of – each below-the-line field.
Best Art Direction

Four of the nominees here were totally expected.  Stuart Craig ultimately managed to sneak in for "Harry Potter and the Deathly Hallows: Part 1." I still do not understand how this branch has decided when and when not to cite him for this series, but this is now the only category where the franchise has managed three nominations. I very much doubt he'll be able to win but perhaps next year he'll get his due? The return to Gringotts will likely help.
As for the race to win, it seems as though a potential sweep factor gives "The King's Speech" a huge advantage in this category, though the fact that "Inception" has done so well in the precursors and "Alice in Wonderland" in many ways has the most noticeable art direction means that things aren't over yet.
Best Cinematography

Here the nominees mirrored those of the ASC exactly, which is rare.  I thought Robert Richardson's work on "Shutter Island" would manage to sneak in over Jeff Cronenweth's on "The Social Network" (the branch is usually not generous to digital work), but I was hardly surprised to be wrong. The only other mildly surprising omission is Anthony Dod Mantle and Enrique Chediak for "127 Hours."
As for the win, the comparative nomination tallies for "Inception" and "True Grit" mean that Roger Deakins may *finally* earn his first statuette this year.
Best Costume Design
Nominations for veterans Jenny Beavan and Colleen Atwood were totally expected and they will be battling it out for the win. Atwood's work in "Alice in Wonderland" is showier, and she is beloved in the industry.  But the prestige surrounding royalty, and the massive nominations tally for "The King's Speech," lead me to believe that Beavan will be winning for the first time in 24 years.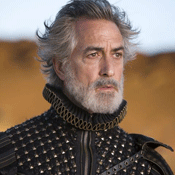 Mary Zophres got her first nomination for "True Grit" after years of working with the Coen Brothers. Sandy Powell, on the other hand, earned her ninth citation, for "The Tempest." This may seem somewhat surprising on the surface given the film's reception, but it is not when you consider: a) we are talking about Sandy Powell; b) this branch often does not care about a film's reception; and c) Julie Taymor's movies are now 4/4 in this category, even though only one of them managed to score outside of it.
A total surprise, however, was Antonella Cannarozzi's nomination for "I Am Love." The costumes, though delightful, were contemporary, on a small, atypical film with no nominations and no precursor support in this category.
Best Film Editing
I predicted that the five nominees in this category would come from six titles, and I was right. But I could not have predicted what would be left out. For the biggest snub of the entire day – even more than Christopher Nolan's absence from Best Director, if you ask me – has to be the astonishing omission of Lee Smith for his work on "Inception." This film was an incredible feat of editing, where time frames played an essential role in the plot. I thought Smith was going to win this category. I guess not.
I do not mean to take anything away from Andrew Weisblum ("Black Swan"), Pamela Martin ("The Fighter"), Tariq Anwar ("The King's Speech"), Jon Harris ("127 Hours") and likely winners Kirk Baxter and Angus Wall ("The Social Network") – but they should be counting their lucky stars.
Best Makeup

Once again, the makeup branch surprised us, by omitting the perceived frontrunner in this category ("Alice in Wonderland") in addition to two Best Picture contenders ("The Fighter" and "True Grit").
Instead, for the first time in more than 20 years, each of the nominees in this category is the sole representative of its film – "Barney's Version" (showing this branch's love of aging), "The Way Back" (keeping alive the Peter Weir's streak of always earning at least one nomination lately) and "The Wolfman" (another Rick Baker transformation key to the plot of the film). I think strong cases could be made for any of these three films as the winner, which I will develop more over the next few weeks.
Best Music (Original Score)
The three films I most expected to score here managed to follow through: "Inception" (Hans Zimmer), "The King's Speech" (Alexandre Desplat) and "The Social Network" (Trent Reznor and Atticus Ross).
Danny Elfman didn't make it for "Alice in Wonderland," but I am hardly surprised. John Powell, however, finally earned his first nomination for his lovely "How to Train Your Dragon" score and A.R. Rahman returns to the race for "127 Hours" two years after winning this award.
I must say I'm quite pleased with these nominees and look forward to seeing the winner. I suspect the race will be between Desplat and Reznor/Ross.
Best Music (Original Song)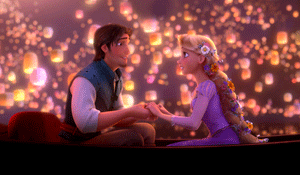 This category only produced four nominees this year, three of which were utterly predictable. The "Golden Globe curse" recommenced, however, leaving out "You Haven't Seen the Last of Me" from "Burlesque." "Bound to You" from "Burlesque" also was not nominated and Paramount's strong campaign for "Shine" from "Waiting for Superman" did not pay off either, with the last spot going to "Coming Home" from "Country Strong."
I'd say the battle for the win will be between "If I Rise" and "We Belong Together." But who knows?  You can read Kris's dissection of the field in today's Oscar Guide.
Best Sound Editing
I correctly predicted "Inception" and "True Grit" to get nominations both here and in Best Sound Mixing and "Toy Story 3" and "TRON Legacy" to score here despite missing there. What I did not expect was that for there to only be a 2/5 matchup between the two categories – usually it is 4/5 so I thought 3/5 was a risky prediction.
It was "Unstoppable" that ultimately surprised somewhat (I had mentioned it before as an outside shot), giving Mark Stoeckinger his third nomination in this category. I'll add that Stoeckinger and "TRON Legacy"'s Gwendolyn Yates Whittle and Addison Teague are the first nominees in this category to be the only nominees from their first films since "Minority Report" eight years ago.
Despite its inexplicable misses from Editing and Directing, I still think "Inception" is well-poised to triumph in this category.
Best Sound Mixing

Again, "Inception" and "True Grit" led the way here, and I see no reason to revisit my belief that Nolan's film will triumph. I also correctly predicted that "The Social Network" would take its sweep into this category, as it did at the CAS, but could not have expected "The King's Speech" to do the same.  Oh well.  I think I would take it over "Shakespeare in Love" scoring here a dozen years ago.
Finally, we see a more inspired unexpected choice in Scott Millan and Greg P. Russell finding a home here for "Salt." The mixing on this film was very well done and these two are beloved by the branch. The film also becomes the first to receive its sole nomination in this field since "The Mummy" 11 years ago.
Best Visual Effects
As noted above, the tally for "TRON Legacy" has got to be considered a disappointment, not only because of its absence in Best Sound Mixing but even more so because of its absence here. The de-aging of Jeff Bridges may have been criticized but I thought the look of the film would have overcome that. I guess not…
Instead, the Academy's effects branch chose to look to Clint Eastwood's "Hereafter" as the final nominee, joining a quartet of the generally expected.
I'd say "Inception" is all but assured to win here. Then again, I thought the same for "Transformers" three years ago.
So there you go. We'll discuss the race, and its contenders, more in depth over the next few weeks.
[Photos: Warner Bros. Pictures, Touchstone Pictures, Walt Disney Pictures]