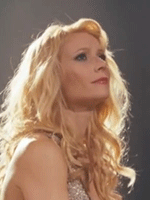 The music branch's process of nominating in the Best Original Song category changed a few years ago.  Members now screen clips and view contenders as used within the context of their films.  It generally means music used organically has a better shot than the usual closing credits fluff of yore.
That rule change has also, I think, altered the perception of the award on the annual Oscar telecast.  Last year performances of the contenders were scrapped from the show early on, largely because they weren't popular hits and the show is all about nailing down a viewership.  Could it happen again?  This year's line-up is diverse if underwhelming, but now that I think about it, that seems to frequently be the case.
The nominees are:
"Coming Home" from "Country Strong" (Music and Lyric by Tom Douglas, Troy Verges and Hillary Lindsey)
"If I Rise" from "127 Hours" (Music by A.R. Rahman; Lyric by Dido and Rollo Armstrong)
"I See the Light" from "Tangled" (Music by Alan Menken; Lyric by Glenn Slater)
"We Belong Together" from "Toy Story 3" (Music and Lyric by Randy Newman)
There wasn't a lot to pull from to fill out this field, ultimately.  Some politicking during submissions probably kept some good songs out.  The big shock, naturally, was that a certain diva's Golden Globe-winning ditty in a big, brash musical was left off.  But otherwise, these four represent the outcome largely expected for this category.
An opportunity was missed in "Country Strong" to showcase the film's most sensational original song, "Me and Tennessee."  It's relegated to the first closing credits cue, bled in awkwardly to the film's final reprise of yet another original track.  But "Coming Home" (listen), a ballad hinted at throughout the film and unleashed in a defining moment, is nevertheless a worthy competitor.  The music on the track is perhaps more remarkable than the lyrics (the songwriters behind hits by Taylor Swift, Faith Hill, Miley Cyrus and Martina McBride drew up the material), but those lyrics do nicely wrap up the journey of Gwyneth Paltrow's character, which makes it understandable that it's in the hunt.  However, the song is facing two tracks from Best Picture nominees and a third that is classic Best Original Song territory.
From "127 Hours," Dido and A.R. Rahman worked up a soulful ditty in "If I Rise" (listen) that worked organically with Rahman's original score and, perhaps most importantly, stands out from the field as unique.  For those reasons, and to say nothing of the clear popularity of the film in the Academy, I'd be inclined to look here for a potential spoiler.  Dido's breathy vocals meet Rahman's in a rhythmic pace, and a children's chorus is a nice touch, but I'll confess to not really understanding what the lyrics are driving at.  The two verses are exactly the same, followed by Rahman's solo.  And the film's theme is in there — kind of.  It's a trip of a song, really.  Fatigued.  A reflection of the character's state of mind?  But it could be the beneficiary of Best Picture love.
In "Tangled," Alan Menken worked his usual musical magic, collaborating this time with lyricist Glenn Slater on Disney's latest fairytale offering.  "I See the Light" (listen) was the only song submitted from the film's impressive track list, largely to avoid songs canceling each other out if nominated.  Now the track is the sole representative of the piece, and it really is a lovely song.  It comes at a key moment in the second act break, sung by actors Mandy Moore and Zachary Levi, and it has a nostalgic flair that could get it across the finish line.  This is also Menken's 19th nomination, though he already has four Oscars on his mantle.  It could be a fifth when you look at it this way: with the film missing out on a nomination for Best Animated Feature Film, this is the only place for voters to honor it.
I go back and forth between Menken and 20-time nominee Randy Newman, whose vintage track "We Belong Together" (listen) from "Toy Story 3" seems to be the best bet right now.  But it really could be an intriguing battle between these multi-nominated titans.  Newman's tune has the usual swinging flavor we've come to expect.  It's thematically relevant, of course, though it's difficult not to think of it as derivative.  It's featured in a Best Picture nominee that netted four other nominations, so it's possible the love for the film carries right on through this category.  And Newman's one Oscar to Menken's eight (and Rahman's two) makes easy math on who should get the next tip of the hat (not that anyone is thinking in those terms).  It's a tough call.  I imagine I'll keep going back and forth.
Will win: "We Belong Together" from "Toy Story 3"
Could win: "If I Rise" from "127 Hours"
Should win: "Coming Home" from "Country Strong"
Should have been here: "Me and Tennessee" from "Country Strong"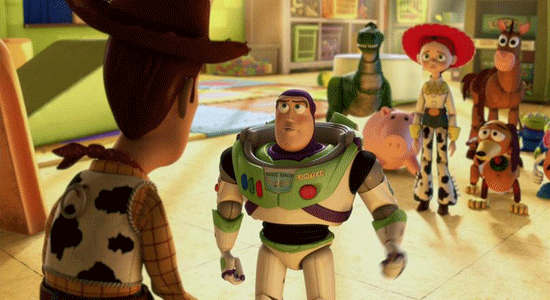 Check out my current rankings for this race at its dedicated Contenders page here.
Who do you think deserves to win the award for Best Music (Original Song)? Have your say in today's sidebar poll!
[Photos: Screen Gems, Walt Disney Pictures]