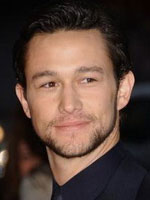 Newly minted Oscar nominee James Franco caused a bit of a ripple in the blogosphere the other day by casually slighting "The Social Network" — claiming the film fails to deal with the communication revolution that (to his mind) it's supposed to be about, and further suggesting that its approach is too "classical" (read: conservative) for the subject.
Naturally, given that he's the star of one of the film's Best Picture rivals, he couldn't resist drawing comparisons to his own baby, declaring "127 Hours" both "perfect" and "the most innovative movie this year."
I'd take issue with both halves of Franco's argument — as much as I (and I suspect Franco too) would like David Fincher's film to focus on the politics of social networking itself, that isn't its intent. Neither am I convinced that "127 Hours," which uses familiar, even dated, formal flash to enliven its minimalist narrative, is as innovative as the actor claims it is.
Still, Francos' understandable loyalty to his own film means his comments shouldn't be taken too seriously, and while some have claimed that it's inappropriate for an Oscar host to knock a leading contender, it represents no more severe a conflict of interests than hiring an inevitable nominee as host in the first place. Impartiality was taken off the table long ago.
More interesting, and more considered, are some recent comments on "The Social Network" from the star of yet another Best Picture nominee, "Inception"'s Joseph Gordon-Levitt. Writing an open letter to critic Peter Travers on his blog, Gordon-Levitt expresses admiration for the "impeccable" film, but finds fault with the "story of a generation" claims that Travers (among many others) has made for it:
[O]n behalf of we who are inheriting a new earth connected by the Internet, I must raise my hand to say that while Mr. Fincher's Facebook drama certainly nails a lot of today's more ominous trends, this story only tells half of our tale … The Social Network sounds a pertinent alarm against some arguably unhealthy ways our culture is currently using new communication technology, but to say that this film defines a generation is to dismiss the sense of community, the shared empathy, and the collective beauty that our new connectivity has allowed us this past decade.  This generation, my generation, we are reaching out to each other, communicating with one another, and creating a shared world in ways no prior generation could have.
The actor's elegant argument ties in nicely with a discussion Kris, Anne and I had on a December episode of Oscar Talk, in which Kris also took against the idea that the film exists, or even wants to exist, as an articulation of the zeitgeist. When push comes to shove, after all, "The Social Network" is a hard character study of an abnormal, even dysfunctional, man — it'd be a mistake to read Jesse Eisenberg's Zuckerberg as any kind of totem figure for his generation.
Gordon-Levitt's argument is more supportive than Franco's, but it's still interesting that two young industry figures — each with their own horse in the current awards derby — have sought to question the weight being placed on a frontrunner's shoulders. Now, what does Jennifer Lawrence think?
Check out the rest of Gordon-Levitt's letter/essay here; Franco's statements, meanwhile, are in the video below: