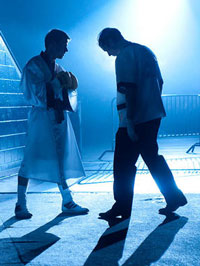 Yesterday, I began my very far-fetched (and in some cases, frankly impossible) wishlist for Tuesday's Oscar nominations with my favorite achievements in the technical categories. Today, I offer up my picks in the top races, and I don't mind telling you things got pretty agonizing in some categories.
"Why can't I have 15 nominees for Best Supporting Actress?" one half of my brain asked earlier this morning, as I once more marvelled that any pundits could once have deemed that particular race "weak." Cooler instincts prevailed, but it bears repeating just what a staggering, and pleasingly varied, year it's been for female performances on both sides of the category divide. I was also surprised to see how many performances stood tall from films that weren't necessarily on their stars' level — I like to think there aren't too many coattail picks here.
I've veered from Academy format in one respect: I've dispensed with a Best Foreign Language Film category. Not only do I dislike the award in principle — it's a different language, not a different medium — but my general picks are heavy enough on foreign fare that a ghetto category seemed superfluous. Check out my picks after the cut, and share your thoughts in the comments.
Best Picture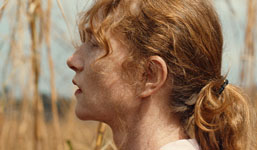 "Another Year"
"Black Swan"
"Carlos"
"Dogtooth"
"Everyone Else"
"The Fighter"
"Fish Tank"
"The Illusionist"
"A Prophet"
"White Material"
No next tier on this category — ten nominees feel indulgent enough as it is. (If we were playing the old Academy game of five, you'd be looking at "The Fighter," "Fish Tank," "The Illusionist," "A Prophet" and "White Material.") Anyway, if you don't already know why these films are here, my 2009 and 2010 Ten Best lists will enlighten you, and I've little to add to them — other than to say that I wish more than half this list weren't already ruled off the Oscar eligibility list.
Best Director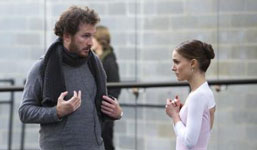 Darren Aronofsky, "Black Swan"
David O. Russell, "The Fighter"
Sylvain Chomet, "The Illusionist"
Eugène Green, "The Portuguese Nun"
Claire Denis, "White Material"
Next tier: Mike Leigh, "Another Year"; Olivier Assayas, "Carlos"; Andrea Arnold, "Fish Tank"; Jessica Hausner, "Lourdes"; Jacques Audiard, "A Prophet"
Whaddaya know, I guess you can get a lone director nominee with ten Best Picture slots. I encountered some severe bottlenecking of worthy contenders in this category, but opted to single out Green's singular experimental work, wholly ruled as it is by its writer-director-star's idiosyncratic fancies. His approach couldn't be more opposed to Russell's restless generosity, constantly seeking life at the edges of each scene, a sociable instinct Claire Denis follows with somewhat stricter formal discipline. Aronofsky is perhaps more possessive of his artists, but his trust in them is what makes his odd-duck film fly; Chomet, meanwhile, is his own artist, enriched but unrestricted by his spiritual collaboration with Jacques Tati.
Best Actor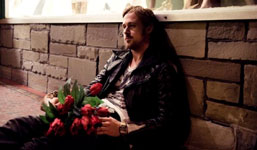 Ryan Gosling, "Blue Valentine"
Tahar Rahim, "A Prophet"
Édgar Ramírez, "Carlos"
Mark Ruffalo, "The Kids Are All Right"
Alexander Siddig, "Cairo Time"
Next tier: Casey Affleck, "The Killer Inside Me"; Stephen Dorff, "Somewhere"; Jesse Eisenberg, "The Social Network"; Dieter Laser, "The Human Centipede: First Sequence"; Mark Wahlberg, "The Fighter"
I was struck by how short my longlist was here compared to the other three acting races — 2010 seemed to me a year heavy on strong actors doing what we already knew they could do. Not so Ryan Gosling, who raised his own already high bar with an alternately funny, furious and crushing anatomy of a loser. He takes this category easily, but there's plenty to celebrate in a pair of quicksilver foreign breakout turns from Ramirez and Rahim, as well as the sadly unsung Siddig, possessed here of the actorly equivalent of perfect pitch. Of the five, the wonderful Ruffalo (a co-lead, in my book) is on the most familiar form, but it's a joy to see him cast in a role that asks more questions of his dude-ish persona.
Best Actress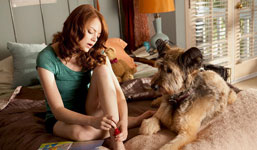 Isabelle Huppert, "White Material"
Katie Jarvis, "Fish Tank"
Nicole Kidman, "Rabbit Hole"
Birgit Minichmayr, "Everyone Else"
Emma Stone, "Easy A"
Next tier: Jeon Do-yeon, "Secret Sunshine"; Jennifer Lawrence, "Winter's Bone"; Lesley Manville, "Another Year"; Julianne Moore, "The Kids Are All Right"; Michelle Williams, "Blue Valentine"
If my Best Actor race could have been more competitive, this was pretty brutal, as an unusually strong slate of Oscar frontrunners battled it out with darker horses for my affections. Emma Stone looks an odd fit here by virtue of her featherweight commercial vehicle, not her supremely versatile, many-mooded star turn. Like Stone, less polished newcomer Jarvis bottles everything that makes teenagers such compelling, unreadable beings into one raging ball of performance energy — not that Minichmayr's stroppy, angular child-woman is much different. The category is rounded out by a pair of master classes: Huppert and Kidman both challenge themselves by taking thorny approaches to ostensibly sympathetic characters, reaping devastating emotional rewards in the process.
Best Supporting Actor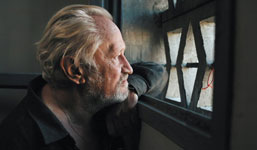 Niels Arestrup, "A Prophet"
Christian Bale, "The Fighter"
Michael Fassbender, "Fish Tank"
Ciarán Hinds, "Life During Wartime"
Ben Mendelsohn, "Animal Kingdom"
Next tier: Jon Hamm, "The Town"; Tom Hardy, "Inception"; John Hawkes, "Winter's Bone"; Dustin Hoffman, "Barney's Version"; Stanley Tucci, "Easy A"
Looking at the five actors who wound up topping my ballot in this category, I was struck by what a stealthy, even slithery, gallery of performances it is; all are men who take their time unparcelling the full extent of their damage — and capacity for damage. Bale's hopefully Oscar-bound turn is the most showboaty work here, but that's not to deny the sly wit and gangly physical detail at work in his roaring Dicky Eklund. Fassbender expertly modulates the seductiveness of his seemingly average Joe, while Hinds is simultaneously repellent and touching as a man hollowed out by his desires. Arestrup and Mendelsohn, meanwhile, complicate the villainy of their roles with tragic notes of loneliness and insecurity.
Best Supporting Actress

Cher, "Burlesque"
Kimberly Elise, "For Colored Girls"
Julianna Margulies, "City Island"
Charlotte Rampling, "Life During Wartime"
Kristin Scott Thomas, "Nowhere Boy"
Next tier: Amy Adams, "The Fighter"; Karina Fernandez, "Another Year"; Macy Gray, "For Colored Girls"; Melissa Leo, "The Fighter"; Jacki Weaver, "Animal Kingdom"
Okay, if Best Actress was a fight, this was all-out warfare: even now, looking at the ten names above, I can scarcely believe Mila Kunis, Rebecca Hall, Dale Dickey, Amanda Peet, Mia Wasikowska, Elle Fanning, Rosamund Pike and Juliette Lewis, to be selective, aren't among them. I stated my case for Elise and Margulies recently enough that I don't have to remind you why they're here (though I admit I bumped the latter's borderline-lead performance down a category). Scott Thomas is a guarded marvel in a role that doesn't demand such emotional complexity; still, she takes silver to Cher in the spinning-gold-from-straw stakes. Rampling's brief, searingly acrid character sketch, meanwhile, haunts me nearly 18 months after our first encounter.
Best Adapted Screenplay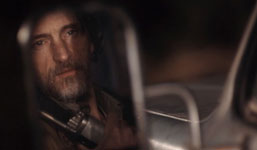 Tyler Perry, "For Colored Girls"
Aaron Sorkin, "The Social Network"
Claire Denis and Marie N'Diaye, "White Material"
Alex Reval and Laurent Herbiet, "Wild Grass"
Debra Granik and Anne Rosselini, "Winter's Bone"
Next tier: "The American," "Eccentricities of a Blonde Haired Girl," "My Dog Tulip," "Rabbit Hole," "Red Riding: 1974"
It seems original screenplays face a tougher path to the screen with each passing year, so I'm not sure why it's this category where I annually struggle to compile a satisfactory slate of hypothetical nominees. I have problems with three of these screenplays, but I'd rather celebrate the sporadically brilliant than the proficient. Perry's forging of narrative from poetry is overworked, but his script pulses with language and feeling; Reval and Herbiet leave too much unassembled, but that's after an ingenious series of emotional switchbacks; Sorkin's script is a virtuosic wordsmith's feat, but finally speaks too much, with too few voices. "Winter's Bone" and "White Material" are more pristine in their writerly marriage of suspense and anthropology.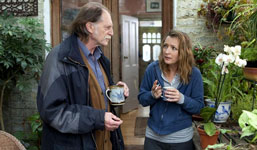 Best Original Screenplay
Mike Leigh, "Another Year"
Yorgos Lanthimos and Efthymis Filippou, "Dogtooth"
Maren Ade, "Everyone Else"
Andrea Arnold, "Fish Tank"
Sylvain Chomet and Jacques Tati, "The Illusionist"
Next tier: "Blue Valentine," "The Father of My Children," "The Kids Are All Right," "Lourdes," "A Prophet"
Two of these picks — the morally fragile adult fable of "Dogtooth" and the skittering, mouthy character study of "Fish Tank" — I already commended in my First-Half FYC column, though had I seen it in time, Ade's punishing relationship dissection would have joined them for its minute perceptiveness and fearless sense of just how far to push a scene. Mike Leigh plays similar games with his audience's comfort levels, but his trademark free-form writing style is interestingly married to the most disciplined structural conceit of any of his films. Finally, Chomet's delicate appropriation of an unfilmed Tati work could be deemed an adaptation, but embraces the late auteur so wholly that "original collaboration" seems a kinder call.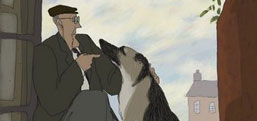 Best Animated Feature
"How to Train Your Dragon"
"The Illusionist"
"My Dog Tulip"
Next tier: "Tangled," "Toy Story 3"
I only recently caught up with "My Dog Tulip," Paul and Sandra Fierlinger's lovingly hand-drawn, profoundly moving man-dog love story: I'd been led to expect an appealing trifle, so was unprepared for an admittedly work of such adult understanding and compassion. It easily became my eleventh-hour spoiler in this category, leaving room for only the most well-paced and richly characterized of this year's strong crop of studio animation blockbusters. Meanwhile, if you don't know why "The Illusionist" is here, we probably haven't met before. Welcome.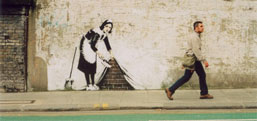 Best Documentary Feature
"Boxing Gym"
"Catfish"
"Exit Through the Gift Shop"
"Joan Rivers: A Piece of Work"
"Restrepo"
In all honesty, I'm scarcely qualified to compile a ballot in this category, given how out of sync my 2010 documentary viewing record was with the US release calendar: I'm still awaiting access to the critically beloved likes of "Last Train Home," "Marwencol" and "Sweetgrass." For that reason, I'm not even bothering with a second tier, but under these qualified conditions, however, I still found plenty to like and admire: the unfussy, visceral war reportage of "Restrepo," the witty but unexectedly severe star portrait of Joan Rivers, and Frederick Wiseman's flipside to "La Danse"'s essay on bodies in motion. The last two nominees, meanwhile, make playful statements on modern media independent of their are-they-or-aren't-they status.
Well, that's all I got — if you missed part one, catch up with it here. For those of you who like numbers, "Black Swan," "The Illusionist" and "White Material" share the lead with seven mentions apiece, "The Fighter" and "Fish Tank" follow with five, while "Everyone Else," "A Prophet" and "TRON: Legacy" manage four each. Looks good to me; I guess the Academy will see things a little differently on Tuesday.
[Images: Paramount Pictures, IFC Films, The Weinstein Company, Screen Gems, Sony Pictures Classics, Roadside Attractions, New Yorker Films, Producers Distribution Agency]