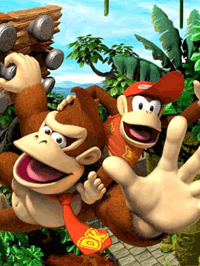 Catch up with the idea behind these weekend posts here.
Three more days.  And then it'll be five more weeks.  This season is unrelenting.
It's also more of a mud-slinging affair behind the scenes than I'm used to.  At least people are more vocal about the mud-slinging than normal (because let's face it, Oscar campaigns are a bit dirty by necessity).  All eyes are pointed toward inevitability, and inevitability so seemingly secure that it would actually be an embarrassment for the frontrunner to come up short at this point.
But I'm not going to talk about that.  I'll save that mumbo-jumbo for the Oscar columns.  Cinejabber is for solace.  And brain leakage.  So let's see…
I've been pushing through my final predictions and have to say the most troubling categories are below-the-line areas, as usual.  Best Original Score is the biggest head-scratcher, while Best Costume Design is a little troubling, too.  But I'm inching toward that place of, "Screw it, that looks good enough."
Santa Barbara is on the way next week, which I frankly treat as a bit of a vacation despite the tributes and catch-up screenings and general day-to-day work.  It's good to disconnect from La-La Land for a week or two.  And Roger Durling and company have put together a typically handsome program.  Things get started Friday for Annette Bening's American Riviera Award presentation.
More important: Anybody played Donkey Kong Country Returns?  FUN!
Anyway, any last minute jitters in the calm before Tuesday's storm?  And late lines of logic to put forth vis a vis predictions?  Anything else on your mind?  You know the drill.  Open thread.  Have at it.
(I should probably note, since apparently a number of readers somehow miss it when I respond to the same question over and over again in the comments sections of numerous posts, that the top 10 shots column will come when it comes.  Sorry, I just don't have a specific date.  I never do.  But it's never come before late January or early February, so just be surprised by it when it lands and STOP ASKING ME ABOUT IT.  Okie dokie?  By season's end, if nothing else.)
[Photo: Nintendo]