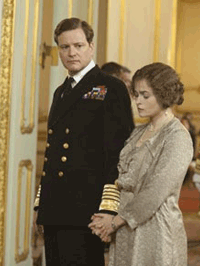 Yesterday I began a final look at the crafts categories. Today, a look at the four remaining fields: Best Art Direction, Best Cinematography, Best Costume Design and Best Film Editing.
BEST ART DIRECTION
The precursors of the BFCA, BAFTA and Art Directors Guild have been fairly consistent in citing four titles in this category. Last year's winner, Robert Stromberg, seems poised to dip again for creation of a 3D world on Tim Burton's "Alice in Wonderland." Eve Stewart, on the other hand, will likely be returning to the fold after an 11 year absence for "The King's Speech."
Guy Hendrix Dyas and Jess Gonchor also have got all necessary precursors, and have fashioned surefire Best Picture nominees, in "Inception" and "True Grit" respectively. It is true that they have had difficulty being nominated in the past but Gonchor has also never had such an Oscar-friendly opportunity, whereas the impressive, integral-to-the-story nature of Dyas's work has been especially embraced by the precursors.
The last spot is a real nail-biter, but I've been saying for a while (long before the precursors hit) that the best bet is Dante Ferretti for "Shutter Island." Not only is Ferretti beloved by this branch of the Academy, but the nuanced 1950s work is exactly the sort that usually finds a home here.
But numerous other films could land in that last spot. Therese DePrez's theatrical work on "Black Swan" is fairly modern for this category but BAFTA saw fit to cite it. Stuart Craig has received much praise for his work on the "Harry Potter" franchise, but I'm not sure the latest effort added much to the series. And while summer efforts "Get Low" and "Robin Hood" were embraced by the guild, I am skeptical they will be remembered. But who knows? Ferretti is certainly vulnerable.
Predictions
"Alice in Wonderland"
"Inception"
"The King's Speech"
"Shutter Island"
"True Grit"
(alt.: "Black Swan")
BEST CINEMATOGRAPHY
Ah, Cinematography. The discipline that gave rise to cinema. The question on many people's mind this year is whether Roger Deakins will finally win an Oscar for the Coen brothers's "True Grit." He certainly has a great shot but will face tough competition from Wally Pfister, poised to garner his fourth straight nomination for collaborating with Christopher Nolan, this time on "Inception." Count on Pfister and Deakins being joined by Matthew Libitique's acclaimed and moody work on "Black Swan."
After that, things get trickier, as I see four films all having strong chances for the last two spots.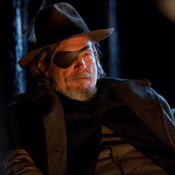 Many people are lining up behind Jeff Cronenweth for the Best Picture frontrunner, and I won't deny his strong potential. The film is loved and the cinematography was clever indeed. But AMPAS's general avoidance of digital photography, in addition to the lack of BAFTA and BFCA nominations, leaves me hesitant.
I do think Danny Cohen is in better shape for "The King's Speech." He has received all the necessary precursors and while the work may not be as showy as that of Deakins's, Pfister's and Libitique's, the camera positions and close-ups nevertheless put his work prominently on display.
Anthony Dod Mantle and Enrique Chediak have earned BFCA and BAFTA nominations for their gorgeous work on Danny Boyle's "127 Hours." They seem to have all the makings of a nominee here. But, but, why no ASC nomination? Even more alarmingly is the fact that I'm predicting this film for more nominations than I think it will get and this seems a reasonable place to drop a prediction.
Therefore, with some reluctance, I'd bank on Robert Richardson to grab the last spot for "Shutter Island." To some extent, I'm sticking with a prediction I've had for a while, but I still believe Richardson's name, the nature of the lighting and the campaign behind the crafts on this film will see him in. For some reason this still feels right. Who knows?
Finally, I want to add that I wouldn't be altogether shocked if Russell Boyd managed his way in here for "The Way Back." I know the film has flopped to a large extent in precursors but I can't shake this hunch.
Predictions
"Black Swan"
"Inception"
"The King's Speech"
"Shutter Island"
"True Grit"
(alt.: "The Social Network")
BEST COSTUME DESIGN

The Costume Designers Guild chimed in with its nominees yesterday, shedding some light on what the industry is thinking in this regard. Four films have found a home in the BFCA, CDG and BAFTA shortlists and I fully expect them to be among the nominees on Tuesday.
Colleen Atwood is likely leading the way with her fantastical costumes on the hit "Alice in Wonderland." There is also no way that a Best Picture frontrunner period piece about the British Royal Family will miss out, so count on Jenny Beavan returning to the game after a nine year absence for "The King's Speech."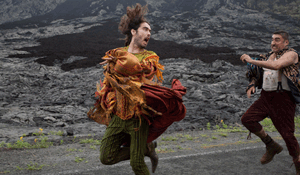 It is true that contemporary films rarely show up in this category, but "Black Swan"'s costumes are not only very prominent but also integral to the story. Add in huge praise upon the film and we have a bona fide contender in Amy Westcott. And while Mary Zophres has done great work for the Coen brothers in the past without Oscar taking notice, she also hasn't worked on a film with such box office success, or typical Oscar-friendly costumes. I'm confident that she'll earn her first nomination for this film.
As for the last spot, I have no idea, but I'd concentrate on three names. Michael Kaplan has been around for decades and "Burlesque" is as good a chance as any for his first nomination.  The costumes were prominently displayed and have been noted by the press and the guild. Even so, the film is hardly well respected, and I think it would be very odd if this was Kaplan's first nomination.
Mark Bridges's work on "The Fighter" caught the attention of the guild, and the film is clearly well thought of in Hollywood, but I'd say it would take quite the sweep to bring it into the final five, given it remains fairly contemporary while lacking the showiness of "Burlesque" and "Black Swan."
Rather, for the last spot, I'd look to the woman who is, alongside Atwood, this category's most frequent staple in recent years – Sandy Powell. Coming off a win for "The Young Victoria," the great costume designer worked on both Martin Scorsese's "Shutter Island" and Julie Taymor's "The Tempest" this year, and while I could see her scoring for either title, she was cited by the guild for her showier work on the Shakespearean effort. I think Oscar will notice. Taymor's three previous films were, after all, nominated here.
Predictions
"Alice in Wonderland"
"Black Swan"
"The King's Speech"
"The Tempest"
"True Grit"
(alt.: "Burlesque")
BEST FILM EDITING

The BFCA, BAFTA and ACE (in the drama category) all drew their nominees from the same six films, and I fully expect Oscar to follow suit.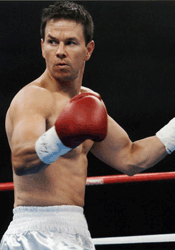 With nominations from all three groups are Kirk Baxter and Angus Wall, poised to earn their second nominations for Best Picture frontrunner "The Social Network;" Lee Smith, about to get his third nomination for the brilliantly cut "Inception;" and Andrew Weisblum, a first-time contender who immerses us into Darren Aronofsky's wonderfully insane "Black Swan."
I expect the last two nominees to come from Jon Harris, a BAFTA and BFCA nominee for "127 Hours;" Pamela Martin, an ACE nominee for "The Fighter;" and Tariq Anwar, an ACE and BFCA nominee for "The King's Speech."
Despite not being an industry vet, and only having an ACE nomination, I think Martin is actually in the best shape. Her film has done extremely well in the precursors, and I find it difficult to fathom that a boxing movie will take writing, directing and three acting nominations and not find a home here.
Despite "The King's Speech" doing significantly better in the precursors than "127 Hours," I cannot shake the feeling that Harris will get in over Anwar. The Oscars actually tend to be more daring and less conventional in their nominees than the guild, and Anwar's efforts were very traditional compared to the work of Harris and the other contenders. That said, this category frequently just goes for the Best Picture frontrunners.
Predictions
"Black Swan"
"The Fighter"
"Inception"
"127 Hours"
"The Social Network"
(alt.: "The King's Speech")
So there we have it.  You can find all of my (final) predictions, not just in the crafts categories, here as always.  Next Tuesday, the nominees will be revealed. I'll give my thoughts on the nominees next Thursday.
Feel free to offer up your predictions for these categories in the comments section below!
[Photos: The Weinstein Company, Paramount Pictures, Touchstone Pictures]