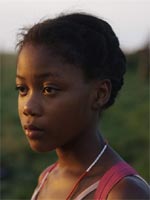 Tomorrow, we get the last of the Academy's crucial pre-nomination shortlists, as the list of 65 entries for the Best Foreign Language Film Oscar is slashed to just nine titles, from which the eventual nominees will be announced in a week's time. Predicting these nine is a vague and mostly thankless task, but I am nothing if not vague and thankless, so let's give it a go.
Remember, here's the system as it currently stands: six of the nine titles on the shortlist are voted in by the general committee of volunteer voters in the category, based on the scores given at each film's official Academy screening. The remaining three are selected by a hand-picked executive committee, with the specific intention of "saving" significant and/or challenging titles that didn't win the approval of the larger, more conservative body of voters.
This curious system was set up two years ago, following the uproar that greeted the exclusion of critically beloved Palme d'Or winner "4 Months, 3 Weeks and 2 Days" in the 2007 race.
Since that measure was taken, the category has been more accommodating towards festival hits that aren't particularly bluehair-friendly: it's debatable whether the likes of "A Prophet," "The Class," "Waltz With Bashir" and "The Milk of Sorrow" would have found their way to Oscar night without the help of the executive committee. (We're never told which three inclusions are theirs, though it's easy to speculate.)
That said, the system is still no safeguard against controversy: in its first year, the Academy still came in for flak when lavishly acclaimed Italian gangster drama "Gomorrah" was ignored by both the general and executive committees. In other words, there are still no safe calls in this race. Meanwhile, the system hasn't been in place long enough for us to know the precise limits of the executive committee's boldness. Are they ballsy enough to save Greece's wondrously warped critics' fave "Dogtooth," for example? I suspect we're not there yet.
Using a combination of buzz, grapevine gossip and my own insight gleaned from watching a selection of the contenders, here are the nine countries and films I'm betting will show up tomorrow, thereby ensuring that at least half of them won't:
Canada ("Incendies"): Denis Villeneuve's drama about French-Canadian twins journeying to the Middle East to piece together their family history was greeted with breathless critical acclaim at Venice and Toronto, and was promptly snapped up by Sony Pictures Classics, who know their onions in this category. I have yet to see it, but it reportedly has enough raw emotional power to win over the general voters, despite being no easy ride.
Czech Republic ("Kawasaki's Rose"): File this under: why the hell not? Something under-the-radar always pops up in the shortlist, and Jan Hrebejk's involving, beautifully calibrated drama of political and familial entanglements is the kind of moving art-soap that voters might take a shine to, though it has been seven years since the country scored a nod in this race. Still, I called this one at Berlin in February — why disembark now?
Denmark ("In a Better World"): Based on a combination of positive buzz for the film and the relative celebrity of director Susanne Bier (who was nominated in this category four years ago, and has since worked in Hollywood), this reportedly devastating family melodrama was a favorite even before it beat "Biutiful" and "I Am Love" to the Golden Globe on Sunday night. Once again, the formidable Sony Pictures Classics is steering the ship.
Iraq ("Son of Babylon"): Cynic that I am, I admit I've had a feeling about this one ever since I read the synopsis months ago: a young boy and his grandmother journey across Iraq in search of his father, who never returned from the war. Watching the film, I found it less polished and calculatedly sentimental than I had expected, but it's been warmly received on the festival track, and voters are suckers for child-driven narratives in this category.
Italy ("The First Beautiful Thing"): I didn't think much of Paolo Virzi's derivative, flashback-heavy family saga, but then I didn't think much of the last three films to win the foreign-language Oscar, so that's practically a point in its favor. I keep hearing, however, that older voters loved this old-fashioned tale of mother-son reconciliation, which is eminently plausible — though recently, Italy hasn't performed as well in this category as you'd expect.
Mexico ("Biutiful"): I was this close to predicting Alejandro González Iñárritu's critically divisive catalogue of human suffering as this year's semi-annual surprise snub in the category, but name recognition and the growing Best Actor buzz for star Javier Bardem should at least push it onto the shortlist. If it comes down to the executive committee, however, I'm not sure they'd feel obliged to save a film with such mixed reviews.
South Africa ("Life, Above All"): I declared Oliver Schmitz's modest but effective drama about the impact of AIDS on a rural community a surefire Oscar nominee at Cannes way back in May, and I'm not budging. Count the pluses: child's-eye narrative, weighty contemporary issue, Sony Pictures Classics again, a country with a recent win and nom in the category, and the endorsement of Ebert. All that, and it's actually good.
Thailand ("Uncle Boonmee Who Can Recall His Past Lives"): This is where I'm guessing the executive committee makes its presence felt. Apichatpong Weerasethakul's meditative, Palme d'Or-winning reincarnation fantasy is revered by numerous critics, but is surely too languid and left-of-center to impress the general voters — leaving the smaller group to shoehorn it into the list for credibility points. (Not to mention geographical balance: no other Asian title looks likely to feature.)
Turkey ("Honey"): Another case for the executive committee, I'm thinking. Semih Kaplanoglu's film is yet another story of young children and absent parents, this time with trickier arthouse trappings that will likely test the patience of many general voters but could easily enchant others. Last year, presumably thanks to the new system, "The Milk of Sorrow" converted a Berlinale Golden Bear win into an unlikely Oscar nod; I'm guessing this one follows exactly the same trajectory.
And that makes nine. Yes, that means I'm predicting a surprise snub for France's Cannes Grand Prix winner "Of Gods and Men" — but the true-life religious drama could strike many voters as something of a slog, and the executive committee might have its hands full saving other illustrious festival favorites. Plus, is there room for all four of Sony's ponies in the shortlist? My gut tells me one of them has to miss. What does yours say? Share your predictions in the comments.