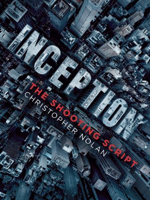 With well over 100 entries, the limerick contest was our most popular yet. Either people really dig amphibrachic meter or they really wanted those scripts! Whatever the case, thanks for the deluge.
It was tough to decide. In the way of honorable mention, I have to give a shout-out to Jim for the commitment to submit so many times, and for his limerick back-and-forth with BobBlake. Also, I have to tip my hat to Joe7827 for finding a way to insert yours truly into his out of competition entry.
And a pat on the back to John G for attempting to make "cunnilingus" rhyme with "anxious" and "frankness."  You tried.
Ultimately, though, I had to tip my hat to SanFranCinema, who cleverly worked the season into his limerick. It doesn't include aspects of the films' narratives, of course, but it rang my bell…
Boyle filled viewers with dread,
Aronofsky turned Portman's eyes red,
Nolan sculpts noise,
And Pixar loves toys,
But it's Fincher who's out far ahead.
So drop me a line, SanFranCinema, and I'll have your prize in the mail soon. We'll have another contest next week.
[Photo: Insight Editions]