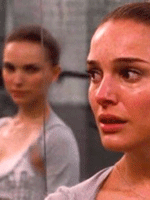 Guy rightly noted yesterday a seemingly "whatever" coagulation of the guild awards circuit into "easy-to-recall season staples." If you were hoping the American Cinema Editors (ACE) would put an end to that, keep dreaming.
Of course, ACE historically skews as populist and inside-the-box as the DGA set, which is why the two are often coupled for maximum tea leaf importance when forecasting Oscar. But one at least hoped for a "District 9"-level statement of "we like stuff that has no chance of winning Best Picture," but it wasn't to be.
The "surprise," for most, will likely be Pamela Martin joining the guild party for "The Fighter," but given the givens, it's not such a left-field pick. Season heavy, boxing film (which does well with editors), etc. She'll probably be an Oscar nominee, too, but I must say, it's a shame the year's best job at the Steambeck, "Shutter Island," was ignored here after an early below-the-line guild showing.
The other four nominees fill out the five Best Picture frontrunners we've had our sights on for a little while now. I resubmit my DGA reasoning as potential explanation for Roderick Jaynes, aka Joel and Ethan Coen, missing for "True Grit," but "127 Hours" falling short is probably a bigger story here.
Justice was served in the documentary category, where "Exit Through the Gift Shop" was one of three finalists. But that's all I have to cheer about as Thelma watches it unfold without her.  Although on the TV side of things I should note that the inclusion of "Deadliest Catch" episode "Redemption Day" is class.  You might remember me being floored by that season finale last year.
Check out the full list of theatrical ACE nominees at The Circuit.
(Also, if you're keeping score, "Black Swan" and "Inception" are the only films to have received nominations from every guild/society to have announced so far: PGA, DGA, SAG, WGA, ADG, ASC, ACE, CAS, VES.  Will the costumers break the tie next week?)
[Photo: Fox Searchlight Pictures]