(Updated Oscar predictions here.)
It's six years this month since I left Johannesburg for the sodden streets of London, so it could just be that I'm in a commemorative mood, but the endlessly useful South African idiom "jawellnofine" (mostly redundant translation: "yes… well… no… fine") has been on my mind rather a lot this week. It's a versatile Frankenstein term that, like a more finely calibrated "whatever," can express everything from dispassionate approval to passive-aggressive indifference to reluctant acceptance — or any combination of these at once.
How am I currently feeling about the Oscar season, you ask? Jawellnofine.
It'd be churlish for me to complain too vigorously about the current state of the race. After all, five of the films currently sitting in the "most likely" pile for a Best Picture nomination — "The Fighter," "Black Swan," "The Kids Are All Right," "The Town" and "Winter's Bone" — placed in my own Best of 2010 list last week: hardly an unhappy stat, even if my and the Academy's respective Top Tens will have only a 20% overlap.
No, increasingly likely victor "The Social Network" wasn't among them, but it's a fine enough film. And if I continue to dislike potential spoiler "The King's Speech" with some intensity, well, that's okay too: we all need an enemy in the Oscar race.
Meanwhile, I continue to root keenly for a number of superb performers, and potential nominees, I've been cheering on from the bleachers for months now, from Ryan Gosling to Jennifer Lawrence to Mila Kunis. Add to that the thrill of seeing a once-sidelined wunderkind (okay, graying wunderkind) generation of filmmakers — Aronofsky, Russell, Nolan, Fincher — finally being admitted to the establishment for films that, if not their finest, haven't lowered their reach, and there's plenty to nourish my inner Pollyanna.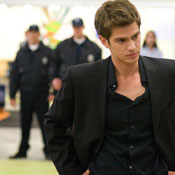 So why, still 12 days away from even the nominations, do I feel so prematurely tired of the proceedings? I can't blame "The Social Network"'s admittedly monotonous precursor spree; I certainly wasn't complaining when "The Hurt Locker" exerted the same dominance last year. Neither is it entirely a predictability issue: plenty of categories, most prominently Best Supporting Actress, have a lot of fight left in them. Rather, what's bothering me is the feeling that the assorted voting bodies shaping the season may be in a bit of a "jawellnofine" mood themselves.
This was certainly the impression left by critic Michael Wilmington's report on the National Society of Film Critics' voting, in which he bemoans his group's failure to elect a Best Production Design winner because, in his words, "[s]ome of my colleagues argue back that it's late, they're not sure how to judge it, and besides, why bother?". If that's the level of apathy expressed by passionately cine-literate critics who see innumerable films a year, we should hardly be surprised when industry groups and guilds offer up their own lazily identikit awards lists.
Take some of this week's Guild announcements, which suggest busy professionals hurriedly filling out their ballots with easy-to-recall season staples, not necessarily offering a thorough consideration of their own craft. Since I just brought up Best Production Design, why not segue to the Art Directors' Guild: were its members genuinely bowled over by the contemporary design work in "The Town" and "127 Hours," or did they merely feel obliged to maintain those films' consistent presence in the season?
On a similar note, the American Society of Cinematographers surprised many by nominating "The Social Network" and "The King's Speech." The lensing in each film may have its admirers (though the latter has a sizable number of detractors too), but are they there because many voters felt they represented the year's very best work in the field, or simply because they are the presumed Best Picture frontrunners? One likes to imagine that a group of professional peers would have a distinctive perspective on the work they do, but such awards increasingly imply that's not the case. (It's enough to make you doff your hat to the Academy's makeup branch for recalling such invisible films as "Jonah Hex" and "Barney's Version.")
Of course, this oppressive groupthink sets in every year, but this season seems particularly claustrophobic, and the selection of films in the conversation particularly narrow. When the Academy doubled the size of the Best Picture category a little over 18 months ago, there was talk of the move making the race more competitive and inclusive: yet for the past month, we've been tediously playing musical chairs with just 11 films for 10 seats.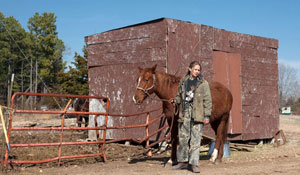 I imagine that when they greenlit the change, AMPAS bosses had more exciting tussles in mind than, Can "Winter's Bone" edge out "127 Hours?". Alas, for all the desired diversity in the eventual shortlist itself, The Ten has mainly succeeded in vacuuming tension from a process that already lacked for it.
This is less damning of the Academy than it is of an overlong season, overstuffed with irrelevant precursors less interested in notions of "best" than of their own contribution to the season's momentum (hey, did you know the BFCA awards are this weekend?), that culls the pool of contenders down to this lonely if respectable few.
Last week's BAFTA longlists are a case in point: with 15 slots in 16 categories voted upon by individual branches, you'd expect a veritable smorgasbord of clashing titles from the year past, yet a paltry 37 films are named across the board, many of them in categories they patently have no business entering. (Hey, get a load of those visual effects in "The King's Speech!") I'm trying to curb my emotional responses to such ill-thought decisions these days, since it's increasingly clear to me how they happen in the first place: the powers that be are as placidly weary of the season's pageantry as we are.
[Photos: Warner Bros. Pictures, Columbia Pictures and Roadside Attractions]