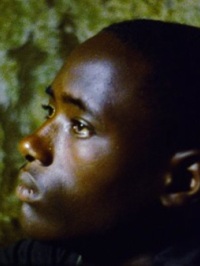 Catch up with the idea behind this series here.
Welcome to the final entry in the Life Without Oscar series. Why call it a day with one, possibly two years left to consider? Well, for one thing, we won't know which films are going to be snubbed from 2010 for another two weeks (although I'll bet my house and home that the titles I'd be writing about have no chance). Instead, next week I'll offer up my Best of 2010 wrap-up, which will be my last scheduled contribution to the InContention site.
It's been fun, marveling at the box office performance of "Avatar" together, trying to convince you to watch "Pootie Tang," and generally engaging in debates through the comments. But we're not done yet, so let's keep things moving here.
"No Country for Old Men" won Best Picture in 2007, in my opinion, the only respectable choice of the decade by the Academy. Then they had to follow it up with "Slumdog Millionaire," a film that I couldn't possibly hate more. Of course, more newsworthy among the blogging world was the Best Picture snub of "The Dark Knight," and the possibly related fact that these would be the last Oscars to feature only 5 Best Picture nominees.
Also, we decided that "I've taken like three pregnancy tests, and I'm forshizz up the spout" was dialogue from the best written movie of 2007. But speaking of best lines, Janusz Kaminski might have my favorite Oscar quip ever while becoming the first cinematographer to present an award- "Suck it, Anthony Dod Mantle."
2007 – "Munyurangabo" (Lee Isaac Chung)
With a meager 210 votes on IMDb, "Munyurangabo" is a criminally underseen drama about life in Rwanda, that's so straight-forward and honest that it makes a film like "Hotel Rwanda" and its cheap histrionics seem even more embarrassing than it was on its own. While watching it, I remember thinking how fresh it was to see a movie come from Africa and make it to U.S. audiences without being a heavy-handed piece of educational or propaganda cinema. I was amazed to then find that the film didn't come from Africa at all, but was made by a Korean-American who grew up on a farm in Arkansas.
To put that into perspective, I can't write it any better than A.O. Scott from The New York Times- "But there is also an arresting audacity in a young American filmmaker's attempt to tackle the raw and complicated reality of Rwanda, and what is most impressive is the care with which Mr. Chung manages this risky undertaking. He seems to have made this film above all by listening and looking." Seriously, what kind of balls do you have to possess to think yourself qualified for this type of material?
Chung's presence as a filmmaker is felt in keenly crafted cinematography, sound design and editing, but his presence as an outsider is never felt. The cast consists of locals and non-actors who each have expressive and commanding faces, which are used in stark, silent close-ups about as often as dialogue is. Chung wisely chooses to focus on the dynamic between one small family and one pair of friends to make his point, avoiding violence but suggesting it at every turn. The film opens with a shot of a machete and the key prop is never not far away from the screen.
I don't want to spoil too much about the story, but there isn't much story to spoil. The joy is seeing how much Chung can do with so little and realizing how much greater our grasp of the situation between the Tutsi and Hutu people can be without being told a single fact about it. Just by listening and looking.
The film's centerpiece and ace up its sleeve comes towards the end, when our main character stumbles across a wandering poet at a cafe. The poet has been tasked with composing an original piece for National Independence Day and he proceeds to recite all ten minutes of it straight into the camera. It, like the rest of the film, is impossible to look away from.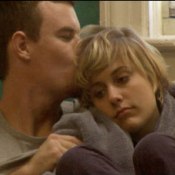 2008 – "Nights and Weekends" (Greta Gerwig, Joe Swanberg)
Okay, so let's talk about Mumblecore. Nobody knows exactly what it is because it doesn't really exist, but defenders and detractors stumble over themselves to proclaim it the future of cinema or the work of naval-gazing blowhards. Joe Swanberg found himself as perhaps the figurehead of the idea when he populated the cast of "Hannah Takes the Stairs" with nothing but fellow filmmakers, perpetuating the idea that somehow they all got together, had a meeting, decided to become "a thing," and dubbed it Mumblecore.
If anybody actually bothers to watch all of the films lumped under this umbrella, they'll see that it's not unlike any other genre or coupling in that some of the films are great and some of the films are shit. "Nights and Weekends" happens to be one that showcases the best of what "mumblecore" has to offer- heart-breaking honesty, microscopic focus and wonderfully naturalistic performances. And it is navel-gazing, but who cares? I saw things portrayed in this film that I had resigned myself to never seeing on the big screen. They were just too intimate and subtle to be captured, I thought.
Of course, I'm a veteran of not one, but two long distance, long term relationships and the cripplingly awkward period that follows where you try to navigate a path to friendship. I don't think you need to have those experiences to recognize what Gerwig and Swanberg have accomplished here, but it certainly amplified the intensity for me. For those that don't know, the film follows a couple who live in different cities. We see them visit each other in Chicago and New York and then go through an awkward encounter after they've broken up.
The original plan was to film the movie simultaneously in Chicago and New York, where Swanberg and Gerwig were actually living, but was shifted to focus on the time that they do get to spend together. The resulting scenes are as claustrophobic and intimate as that time usually is when a lover visits and you try to cram three months of activity and connection into three days. The film changed even more when nine months after principal photography, the directors felt like the movie wasn't there yet and got the crew back together to film the final act.
It's that kind of art-imitating-life spontaneity and willingness to adapt that makes good mumblecore so exciting. Swanberg and Gerwig set out to make a film, found themselves changing during the process and adapted the work to benefit from it, all the while keeping it emotionally investing and true. Yes, it's indulgent but if that's not what we want from some of our artists, then we'd be missing a great chunk of the world's most valuable work.
Those are my picks and that's Life Without Oscar.
[Photo: Film Movement]
[Photo: IFC Films]