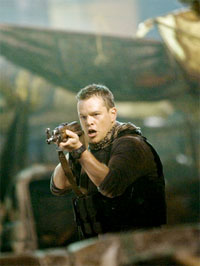 For the penultimate installment in our reflection on the most Oscar-worthy achievements from the largely forgotten first half of 2010's release calendar, I'm backtracking away from the major categories to the place I should perhaps have started: the technical sphere.
Had I thought to start this column 20-odd weeks in advance of nomination day, I could have given each craft category the attention it deserves — though if I'm being honest, picking five outstanding Best Sound Editing contenders from the year's first six months wouldn't be the easiest of tasks.
As it stands, I've arrived at an admittedly drastic compromise: singling out five individual technical contributions, across the range of categories, that made a particularly strong impression. With such a doubly curtailed brief, the list of painfully excised honorable mentions inevitably runs very long indeed, so I'll jump straight in with a few of them.
As much as "Shutter Island" didn't work for me as a whole, it delivered considerable rewards as a craft showcase: I was particularly tempted to include Dante Ferretti's art direction, which will likely find its way to Oscar recognition without my help.
I also pondered "I Am Love" in multiple categories, notably for Antonella Cannarozzi's immaculate contemporary costume design — a category where such contrasting titles as "The Runaways," "Please Give" and "Robin Hood" all deserve some applause.
Cinematography was a crowded category, one that could present a wholly credible awards slate without need for the year's second half: a tip of the hat to "Lourdes," "Winter's Bone," "Wild Grass," "The Killer Inside Me," "Greenberg" and the aforementioned duo of "Shutter Island" and "I Am Love." Original Score was less hotly contested, though that's to take nothing away from wholly feasible Oscar contenders "How to Train Your Dragon" and "The Ghost Writer."
I could go on — the editing of "Frozen," the visual effects of "Micmacs," the pleasing crop of sharp non-period production design in such films as "The Ghost Writer," "Dogtooth" and "The Human Centipede" — but for fear of overshadowing the five ace achievements I did wind up selecting for the spotlight, I'll leave it at that. (Before you ask, however, I'm not "forgetting" "Alice in Wonderland," however many tech nods the Academy tosses its way next week.)
BEST ART DIRECTION: Silke Fischer and Volko Kamensky, "Everyone Else"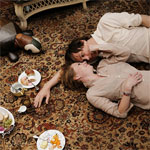 As much as I appreciate the Art Directors' and Costume Designers' Guilds having a category for contemporary work, I'm baffled each year by the lack of imagination they put into it — more often than not, it becomes another place to slot ubiquitous Best Picture contenders, regardless of the complexity of their production design. Too rarely recognized are modest contempo efforts that make a tangible character of ostensibly ordinary spaces, as Fischer and Kamensky achieve with the haphazardly decorated 1970s Sardinian holiday home that houses most of the film's action, its dun, dated finishes and unwieldy domino layout both reflecting and compressing the relationship at the film's center. The Berlinale jury, at least, got it.
BEST CINEMATOGRAPHY: Robbie Ryan, "Fish Tank"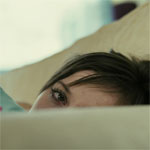 I tried to put another film in here, honest, lest you're sick of me wittering on about this one. But while some of the titles listed in my preamble were duly considered, Ryan's work still places comfortably ahead of them on my hypothetical Academy ballot. With director Andrea Arnold, Ryan unusually opts to shoot in the Academy ratio (a choice that also raised eyebrows in Kelly Reichardt's recent "Meek's Cutoff"), the boxiness of the format effectively constricting the film's restless protagonist, as his camera spryly ducks and dives in thrall to her unpredictable movements. There's visual lyricism amid the grit, too, with the exquisitely lit "California Dreamin'" dance sequence Ryan's creative centerpiece.
BEST FILM EDITING: Christopher Rouse, "Green Zone"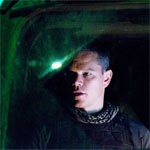 I was late catching up with Paul Greengrass's critically and commercially discarded Iraq thriller, largely because nothing I'd heard about it suggested the big-screen-dependent technical sugar rush of the director's scarcely improvable work on the Jason Bourne franchise. I came to regret that: while the film's low-surprise narrative and gappy politics disappointed, its visual and auditory properties remained thoroughly stimulating. Rouse, coming off his Oscar for "The Bourne Ultimatum," appears to spot these limitations: his terse, layered scene construction often suggests more activity than the script has to offer, culminating in an electric climax that breaks with Hollywood form by locating both contrast and a crisp throughline in rotating courses of action.
BEST ORIGINAL SCORE: Dickon Hinchliffe, "Winter's Bone"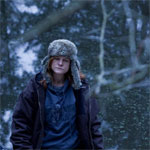 British multi-instrumentalist Hinchliffe had already established himself as a film composer of great delicacy and intelligence on his collaborations (both solo and with his former band Tindersticks) with Claire Denis, but his simultaneously shimmery and menacing work on Debra Granik's tough Ozark thriller still managed to surprise. Hinchliffe has crafted an atmospherically-based score that nonetheless retains a sharp strain of musicality against the brooding, fuzzy sonic wall: he's sparely playful with the film's Southern element, weaving jangly lines of banjo into amorphous, electronica-influenced soundscapes, cradling the narrative's own juxtaposition of the foreign and the familiar. Have a listen here.
BEST SOUND MIXING & EDITING: Tae-young Choi, "The Good, the Bad, the Weird"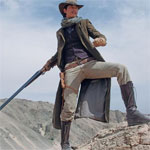 This category is so often given over to noisy action fare that I tend to prefer spotlighting more counter-intuitive work in this category. In the case of Kim Ji-woon's crashingly chaotic Korean spaghetti western hybrid, however, I'll make an exception: there is an awful lot of sound here, with gun battles, whooshy hand combat, screeching trains and explosions all shouting over one another for your attention, but Choi articulates them with considerable flair — while retaining the messy, bludgeoning collective effect the whole film reaches for. More is more in this particular case — though Choi equally proves his chops with a quieter, if no less eccentric, mix for Bong Joon-ho's "Mother."
Which films from early 2010 stood out for you in the technical department? Have your say in the comments, and check in next week, when we'll wrap up the feature with a first-half Best Picture 10.
[Photos: Universal Pictures, The Cinema Guild, IFC Films and Roadside Attractions]