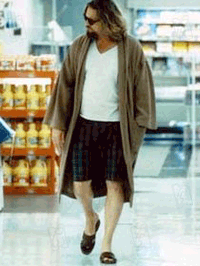 Catch up with the idea behind these weekend posts here.
A busy week that one was.  And an even busier one on the way.  DGA and VES Monday, ASC Tuesday, Critics' Choice Movie Awards and ACE Friday, Golden Globes Sunday — whew!  And today we'll have the National Society of Film Critics put a bow on the critics awards circuit (well, save for the Iowa Film Critics, but…)
It's almost like I'm ready for a vacation again already, though maybe that's because the holiday "break" wasn't much of a break for me at all this year.  It'll all be over in T-minus 50 days.  (50!)
The Rudin/Steinfeld thread was a hit thanks to a lot of smart discussion from you guys yesterday.  Props to you for that.  And speaking of "True Grit," Paramount has thrown together a preview screening of the PBS "American Masters" featuring Jeff bridges with a Q&A and reception to follow this evening.  Yep, the circuit is officially creeping into my weekends.
What can I tell you?  It's all happening.
One or two outlets have already begun poking their noses into the potential 2011 Oscar season.  I'm blissfully unaware of any possibilities other than the stuff that is naturally in my zone of familiarity.  If I dig into the new seaason at all it'll be in the form of another set of contender lists the day after this year's Oscar ceremony, but most likely, it'll all just wait until post-Cannes.  However fun it might be to take one's mind off the current season, it's just felt more and more pointless to go there from so far out.
Hey, Nathaniel Rogers and myself were the first guys on the block doing it, so I'm aware it's a beast I'm largely responsible for creating.  But ducking out of the year-in-advance predictions game last year was…nice.
Maybe you can use this space to "go there" if you like, but regardless, you know the drill.  Open thread.  Have at it.
[Photo: Universal Pictures]