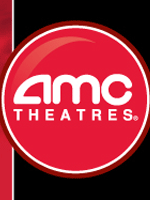 Every year AMC Theatres smartly puts on a showcase presentation of the Best Picture nominees in select cities across the country.  It used to be easier when there were five nominees, as the showcase would be a marathon day of screening.  Now, with 10, it takes place over two Saturdays in most locations, with select cities sporting a 24-hour marathon of all nominees.
It's a great way to catch up for those looking to do so (or to revisit before the big day).  John Campea of AMC's Script to Screen blog has announced the details for this year's showcase.  The dates will be Saturday February 19th and Saturday February 26th, with the Oscars landing on Sunday February 27th.
Keep an eye at AMC's official Oscar Showcase page in the coming weeks for information on locations and times.  And those of you willing to brave the 24-hour marathon, drink plenty of coffee.
[Photo: AMC Theatres]