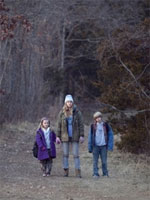 As you may have noticed, my long-delayed Best of 2010 feature went up earlier today, and I've been enjoying your generous response thus far. It does, however, come in lieu of this week's Long Shot column: there are only so many hours in the day, and frankly, it's getting increasingly difficult to find any fresh angle on a race that's virtually congealing before our eyes.
This week's guild announcements thus far certainly haven't moved the needle much one way or the other — but they might have closed a couple of remote avenues. Though I haven't a column to accompany them today, I did do some minor tidying and rearranging of furniture on my predictions page.
I find myself drifting a little closer to the consensus each week, though I'm clinging to my long-held hunch that "Winter's Bone" will endure, and even surprise, in a couple of major categories, while many of the technical categories remain intriguingly wobbly. (Where are the Best Costume Design fillers? You just know that field is going to turn up something weird.)
Meanwhile, with most of the acting categories down to six or seven clearly marked candidates, it's looking like a tight game of musical chairs to determine who just misses. Is the well-liked candidate everyone assumes is "in" also the one voters are putting atop their ballots? (Helena Bonham-Carter, say, or Jeff Bridges.) Idle thoughts, idle thoughts. Check out my revised predix here.