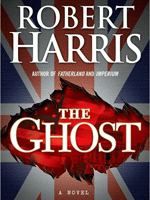 The USC Libraries Scripter Award is an annual honor (now in its 23rd year) in recognition of "the best adaptation of the printed word into film." It is one of the more unique awards along the circuit as it is not only awarded to the screenwriter but the source material's author, as well.
Past winners have included "Schindler's List," "The Shawshank Redemption" and "No Country for Old Men," obvious picks in their respective years. But the nature of the award has also generally allowed for some outside-the-box thinking, witnessed in nominations for "Get Shorty," "The Bourne Supremacy" and "Iron Man," among others over the years.
A few years ago the rules for eligibility were extended to include screenplays based on pieces of journalism, comic books and even other screenplays. This is why, it should be noted, that "Toy Story 3" is not eligible for the honor this year: It is a screenplay based on separately created characters rather than the written word.  Also not eligible are foreign language films.
The slate of finalists, as always, is decided upon by a large selection committee. You can peruse their names at the USC website. It's an interesting mix of authors, journalists, screenwriters and academics, which tends to yield a somewhat unique set of contenders.
This year, I was dead on with my guesses, correctly expecting "The Ghost Writer" to join other key adaptations in this year's Oscar race.  You can check out the full list of finalists at The Circuit.
The winners will be revealed at this year's awards ceremony and dinner, which will take place on Saturday, February 4. After a year away from the event (I missed it last year due to the Santa Barbara Film Festival), I'm looking forward to attending once again.
Click here for last year's list of finalists and winners.  And keep track of the Best Adapted Screenplay race as it unfolds via the category's dedicated page here.
[Photo: Simon & Schuster]