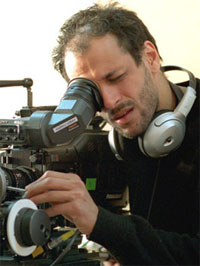 With precisely three weeks to go until Oscar nomination morning, we continue to flag up worthy work from 2010's first half, much of it lost (or, indeed, never present) amid the crush of more recent awards contenders. You know the January-to-June drill by now: beyond that, we can get as far-fetched as we like.
I certainly did this week, as my field of Best Director suggestions betrays the extent to which foreign arthouse fare rules the quality ranks in the early months of the year, while American studios save their prize ponies for summer. For this ballot to pan out, the Academy would have to overcome their usual resistance to subtitles several times over, while making history twice by nominating two women and a documentary filmmaker. Not much to ask, is it?
Speaking of women, by the way, it bears repeating that opening months of the year were strong ones for female filmmakers: between the likes of Debra Granik, Jessica Hausner and Mia Hansen-Løve, all of whom were closely considered, I could have cheerfully assembled a ladies-only field.
Finally, before I get into my picks, I should add that while many (certainly the Academy itself, on recent form) see the Best Picture and Director categories as interchangeable, I don't quite work that way — as often as they inevitably overlap, sometimes a director's formal ambition and achievement burns a little brighter than the whole.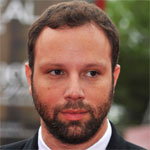 Yorgos Lanthimos, "Dogtooth"
Not having seen either of Lanthimos's previous features, I'm unsure how prepared I should have been for the aggressive formal discipline and thematic reach of this macabre adult fable, but it caught me off-guard anyway. He coolly pushes buttons of onscreen violence and sexuality without descending into juvenile shockmongering, keeping his structure lean and his scenes on the tightest of leashes. The possibility exists of Lanthimos receiving an Oscar-night invitation from the Academy's foreign-language branch, but a Best Director nod seems only marginally more impossible.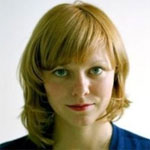 Maren Ade, "Everyone Else"
The German critical favourite crashes this series of columns a bit late in the game, but since I only caught up with it recently, let this mention also stand for showings the film should have made in my Actress and Original Screenplay lineups. It somehow feels appropriate to start with Ade, however, since as impressively as the film functions as a twin performance showcase, this feels very much a director's film and personal essay. Her command of composition and the film's languid, interflowing set pieces are impressive, her well-placed stabs of visual wit welcome.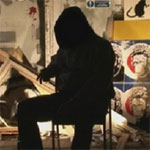 Banksy, "Exit Through the Gift Shop"
Is Banksy a filmmaker? I don't quite know yet – for all the Best First Film citations he's been scooping along the seasonal trail, it seems unwise to bet on a second ever coming down the pike. But the secretive cult artist has certainly fashioned a highly individualistic one-off wonder, one that cleverly encapsulates his entire career through the lens of another, revealing much about his personal artistic philosophy along the way – which is the most one can ask of any director. That the film is also a polished, tidily assembled entertainment seems cause for extra credit.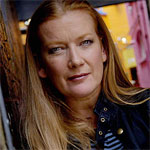 Andrea Arnold, "Fish Tank"
Yes, a fifth mention in this series for my #2 film of 2009. Sorry if this seems like overkill, but these columns are about highlighting the best, and for my money, only a few directors in either half of the year match Arnold (an Oscar-winner, lest we forget) for ensemble shepherding skills (coaxing knockout performances from young amateurs, to boot) and rigorous visual schematics – the latter particularly commendable in a genre where her British peers tend to fall back on dull televisual "naturalism." Bonus points for the most thoughtful application of popular music in any film this year.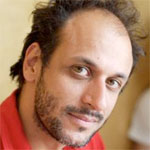 Luca Guadagnino, "I Am Love"
I admit I didn't jive to Guadagnino's florid melodrama stylings at first sight, and 16 months later, the film still doesn't entirely have my heart. But with subsequent viewings, I find myself increasingly intrigued by what the director is up to, as the relentless aestheticization on display seems stricter and more story-bound than show-offy splatter it seemed at first glance, while his network of artistic references seems richer and more tangled than the Visconti tag many critics were quick to hand it. In another, better, Oscar era, this could have been a classy lone-director nominee.
Who were your standout directors of 2010's first half? Share your thoughts in the comments, and come back next Tuesday, when we'll be stalling the Best Picture discussion for one more week with some technical category suggestions.
[Photos: CinemaVistoDaMe, Zimbio, Mubi, Producers Distribution Agency, The Guardian, Time Out]