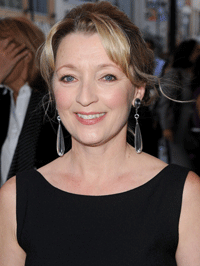 Failing to turn on your voice recorder is any journalist's fear when conducting a great interview.  So after spending close to a half-hour with "Another Year" star Lesley Manville some weeks back, and having felt like it was one of the more enlightening and engrossing conversations I've had with an actor all year, you can imagine my chagrin when I noticed, indeed, the damn recorder was off the whole time.
In my defense, the minutes-old shock of a publicist and friend's death that morning had not yet worn off.  But I nevertheless internally chastised myself for the rookie mistake and headed down to the Four Seasons hotel bar, looking like quite the lush, I imagine, in the pre-afternoon hours, and set about remembering and writing down as many quotes as I could.
And there was so much I wanted to recall.  Manville's love of director Mike Leigh's unique process of improvisation, her development in his troupe over the last two decades, her journey of empathy for her character, you name it.  Because in "Another Year," she offers one of the year's finest portrayals, and one the precursor circuit has thus far shockingly failed to properly recognize.
We're talking before that unexpected dearth of awardage, however, but she's willing to take it all in stride even at that early juncture.
"It would certainly open some doors and I'd love to do work over here," she says of the potential benefit of an Oscar nomination.  "But I don't think the English are all that concerned about awards.  It's not as if my career will stop if I don't get an Oscar nod.  And I think if people didn't know who I was before this year they'll know after this year."
And how.  Manville's work in the film first started turning heads way back in May of 2010, when "Another Year" bowed at the Cannes International Film Festival.  No review failed to mention her dominance amid a compelling ensemble.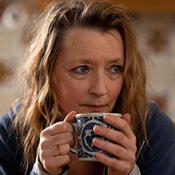 In the film she stars as Mary, a well-over-the-hill bachelorette haunted by loneliness but surrounded, in the family of Tom (Jim Broadbent) and Gerri (Ruth Sheen), by the loving foundations she clearly covets.  Manville owns the role, offering texture and nuance to Mary's comedic quirks, yielding a fully lived-in performance.
This being her ninth collaboration with Leigh, the working artistic relationship has certainly allowed for more natural characterizations.  And Manville exhibits a certain amount of pride about that run.
"I'm the record holder," she says with a smile.  "I've never said no.  And why would you?  I think it's his best film and I'm not biased.  I've been in nine of them.  I just think this is his most mature film yet.  I don't think I could have acted this part 10 years ago and I don't think Mike could have made this film 10 years ago."
What's perhaps most appealing about the character, and the performance, is that sense of honesty and the begrudging endearment it can elicit.  The audience beholds Mary's breakdown mid-way through the film, but it would be tough to argue that it's not properly representative of very genuine human frailty.
Manville says it took some time for her, personally, looking at the film from as removed a perspective as she could, but the empathy eventually did take hold, as she thinks it does for many viewers.
"She is her own worst enemy and she just can't see that," she says.  "She's just incredibly lonely, and loneliness is a killer."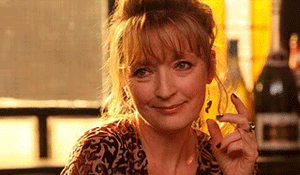 Additionally, the film seems to embrace the idea of an unremarkable life as the norm, as evidenced by it's title.  It's something Manville says she thinks many fail to recognize, but it's all a part of Leigh's maturity as a director.
"People ask me, 'What does the title mean,'" she says.  "And it's almost obvious.  Life goes on.  This is just another year.  We don't make drastic changes in our lives often."
Perhaps voting bodies still waiting to award the best in 2010 film performances will make a drastic change to the status quo so far, though.  For a performance like this to go through the season without a lot of awards love to show for itself would be a shame indeed.
[Photos: Zimbio, Sony Pictures Classics]