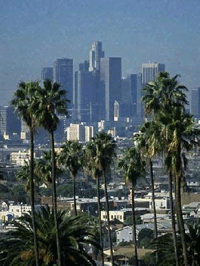 Catch up with the idea behind these weekend posts here.
Welcome to 2011.
I'm back in Los Angeles (missed the crazy weather on this side of the country) and happy to be home after a two-week vacation that really turned out to be anything but.  Such is life.  And the season is waiting to take hold once more with guild announcements starting Tuesday, so I better put my game face back on.
There isn't much to offer in this space today, though if you're interested, I took a number of Jack and Cokes straight to the face on my flight last night, celebrated the new year three times (time zone changes) and took to Twitter to live-Tweet "Inception" for a solid two and a half hours.  Twas fun.
I revisited the "Alien" franchise during the holiday, taking in the glorious Blu-ray box set.  That's a must own, I have to say.  And there's this "Aliens vs. Predator" video game on PS3.  If you haven't played it, give it a whirl.  There's something badass and ninja about creeping around as an alien taking out marines.  You can play as the Predator, too.  Awesome.
I didn't do much movie-watching over the holiday beyond that, though.  "True Grit" and — yep — "RED" were big hits with the parents, but hospital trips and peripheral travel made it difficult to dig into much else (outside of the obligatory Christmas movies, of course).  Probably a good thing.
Anyway, that's about it.  Hope you're recovering well.  Happy New Year.  Eat your black-eyed peas and otherwise, you know the drill.  Open thread.
[Photo: Virtual Tourist]