[Guy's updated predictions here.]
Okay, I won't lie to you: I initially conceived this column in my head last week as a Christmas Eve wishlist, but then got too busy mulling wine and Christmas shopping in Dublin snowdrifts to actually write it.
So a New Year's Eve wishlist it is, then. Under either name, with the season currently in stasis until January's Guild awards usher in the next phase of competition, here's a list of ten open requests (or distant hopes) for Academy members currently hemming and hawing over their ballots.
Go forth into the world: Okay, I've given up my fight for a foreign-language Best Picture contender for yet another year. And despite a banner year for the form, a documentary nominee ain't happening either. But is it too much to ask the Academy to recognize that not all notable filmmaking happens within U.S. borders? We're looking at the sad likelihood of 90% of the Best Picture race being given over to American productions, with the lone exception, "The King's Speech," about as authentically British as a "Mind the Gap" T-shirt. Wouldn't "Another Year" or "Animal Kingdom" be slightly more interesting stamps in Oscar's passport?
Everything in its right place: So you like Hailee Steinfeld in "True Grit," do you? You really, really like her? Then grow a pair, like you did for the similarly miscampaigned Keisha Castle-Hughes in 2003, and vote for her in Best Actress, where she belongs. Yes, it's a tough category – if she misses out, so be it. But it's more honest than pretending the young lady who drives, narrates and appears in every scene of the Coen Brothers' western is supporting anybody in it. Opportunities for category fraud have mostly been laudably dodged this year, as Julianne Moore and Lesley Manville's handlers have refused to take the easy way out – don't let Paramount get away with this one.
Keep the animated race, well, animated: Sure, we all know "Toy Story 3" has the Oscar gift-wrapped already – which is all the more reason to make the nominations diverse and interesting. Unlike some, I tend to think three slots is sufficient for this comparatively uncompetitive category, and it's exciting to have a genuine race for the final place. But here I must step in and lobby for my beloved "The Illusionist": you don't have to think, as I do, that it's a better film than its competitors combined to see that making room for a modestly handcrafted European artwork offers a more rounded reflection of the medium than checking off a trio of gleaming Hollywood blockbusters.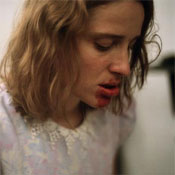 Find a foreign fix: Year in, year out, the Best Foreign Language Film award provides the biggest groan of Oscar night, as voters routinely bypass adventurous, broadly acclaimed works in favour of cosy mediocrities you'll have forgotten by next Tuesday. This year features fewer consensus critical favorites in the running, which might mean less room for disappointment, even as it raises the odds of another anonymous winner. Just pick something good, Academy. Is that too much to ask? Actually, to hell with tact: vote "Dogtooth."
Don't take true independents for granted: Yes, people will tell you this year's Best Picture race has "indie" stamped all over it, as "Black Swan," "The Kids Are All Right," "The King's Speech" and "127 Hours" all claim that tag in spite of the star names they boast before and behind the camera. But there's a world of difference between such titles and "Winter's Bone," a name-free (for now) contender from a mini-distributor that stands to represent genuine grassroots indie film in this year's race – a nomination for Debra Granik's film points to a wider reach for the Academy. (And while we're about it, vote "The Kids Are All Right" too, albeit for a different reason: it's nice to have one comedy in a field of ten, isn't it?)
If it ain't broke (and Best Actress ain't), don't fix it: For months early in the season, we were looking at that rarest of Oscar beasts: an acting category with no dead wood, no patronizing nominations given for external reasons, no faintly terrible performances. Between Annette Bening, Natalie Portman, Nicole Kidman, Jennifer Lawrence, Michelle Williams and Lesley Manville, we were on course for a truly exemplary Best Actress slate – until the precursors started inexplicably throwing names like Hilary Swank, Noomi Rapace and Halle Berry, none of them a match for the frontrunners, into the mix. Resist name appeal and angry eyeliner, Academy, and stick with the early wisdom: a perfect score awaits.
Get particular with the technicals: Sure, you could use the technical categories to throw mentions willy-nilly at thickly varnished productions like "The King's Speech" and "Alice in Wonderland," just to beef up their nomination count, or you could stop, look and consider what technical contributions really abetted the storytelling as opposed merely decorating it: think of the sparsely atmospheric production design in "The Ghost Writer," the unpretty but character-nailing contempo-period costumes in "The Fighter" or the trickily dirt-splashed lensing of "Winter's Bone." When it comes to these categories, the work needn't look a million bucks to be golden.
Spread a little love: I'm sensing we're not in for a "sweep" year, as no single contender looks to be a dominant force in both technical and general races – and that's a good thing, in my book. A much as "The Social Network" has lorded over precursor season, it'd be exciting to see more splintered recognition for the films of 2010 on the big night – a mix-and-match winners list with no outright leaders somehow seems a more apt way conclude a cinematic year as bitty and variable as this one.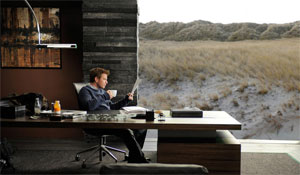 Just get on with the show: Okay, scratch the last few points. Do what you like with the awards themselves – just put on a good night's entertainment which you dish them out. I'd like to think that's not asking too much, but after the slipshod, awkwardly hosted and sloppily directed telecast you cobbled together back in March, we can't take anything for granted. I'll take a leap of faith with you on the Hathaway-and-Franco combination: now bring back the nominated song performances, can the dancers and the montages, and write your hosts some material as zesty as they are pretty. Failing that, rope in Tracey Ullman to do her Helen Mirren impression for three hours.
And a happier new year: Right, so this isn't strictly the Academy's responsibility, but here's hoping 2011 provides the makings of a stronger, spicier and more contentious awards season than the one we're currently observing. Already, the naysayers are predicting a lean year, based on the grim menu of blockbuster retreads – even the universally adored Pixar have only "Cars 2" to offer – but there's still much to invest in: may "The Tree of Life" prove worth the wait, may Almodovar, von Trier and Cronenberg all provoke and delight us anew, and may the critics of America find more than one movie to fight over in their year-end awards.
That's it. I will be drinking to all these points and more, in generous quantities, tomorrow evening. What are your remaining hopes for the 2010 awards season? Spread them out — we've two months to go yet.
[Photos: Sony Pictures Classics, Kino International, Summit Entertainment]