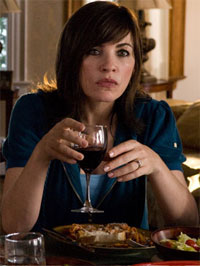 The fifth column in our new seasonal series — if you haven't got the drill by now, we're rounding up the most Oscar-worthy work from the oft-overlooked first half of the year — wraps up the performance categories with by far the most competitive race of all. Conventional wisdom has it that Best Actress is the most crowded field of this year's awards derby, and as I looked over the January-to-June release schedule, I realized that's just as true of the early birds.
Where I admit I had embroider a little to make up five-strong fields in one or two other categories, this week's task found me scratching my head over who to leave out. Many of the year's most lavishly acclaimed performances jostled for position: Kim Hye-ja may have taken the Los Angeles critics' honors, but as much as I love the demented commitment of her performance in "Mother," I was surprised to find myself leaving her on the sidelines. Tilda Swinton is on near-peak form in "I Am Love," and yet she too finds herself in the honorable mention category.
I was all prepared to court controversy by citing Julianne Moore's exemplary work in Atom Egoyan's otherwise negligible "Chloe," but there just wasn't room to be that playful; in a regular year, "Father of My Children" star Chiara Caselli would easily have figured in at the halfway mark. Others might make cases for Noomi Rapace or Giovanna Mezzogiorno, and I'm still hamstrung by not having had access to "Everyone Else." The bottom line is: there was a lot to sift through before arriving at the five names below. May future years also be this good to the ladies.
Greta Gerwig, "Greenberg"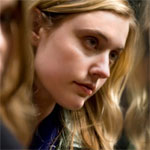 The reigning Converse-wearing princess of mumblecore, the gangly, self-scrutinizing Gerwig made a thoroughly winning crossover into more polished Amerindie fare as Ben Stiller's not-quite-love-interest in Noah Baumbach's latest. Playing Florence, a Californian au pair weary of resigning her life so others may live theirs, Gerwig cleverly plays dissatisfaction without registering as simply bored or routinely 'quirky': wit, self-awareness and uncertain ambition clash within the performance, set off by her bemusement at having found a less functional stray soul in Stiller's title character. It's the film's most clear-eyed performance, and an appealing audition for bigger things.
Katie Jarvis, "Fish Tank"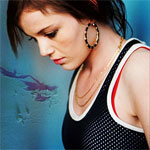 Okay, this film has popped up in every eligible category in this series thus far, but you didn't think I was going to leave out the very focus of its energy, did you? Discovered on an Essex railway platform and just 17 years old at the time of filming, Jarvis's debut performance could be described as the kind of lightning-in-a-bottle creation that happens when charismatic amateurs plays close to the bone, were it not for the intelligence and shading of her line readings, her quicksilver switches from aggression to coyness and her intuitive awareness of her character's own limitations as a performer. Hard to say until her next move, but we might have a formidable actress here.
Jennifer Lawrence, "Winter's Bone"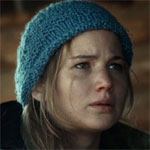 People hailing Lawrence as a "discovery" after her wily, sure-footed shouldering of Debra Granik's grim Ozark thriller were a touch behind the beat: as impressive as it is, the performance is an expansion of the alternately fragile and bloody-minded presence she established in 2008's "The Burning Plain." Surrounded as she is by striking supporting turns by more seasoned players, Lawrence's put-upon teen Ree Dolly could easily become a wan vessel of suffering at the center; instead, she asserts the character's preternatural smarts and dry humor without losing sight of the girl she is. Her inevitable Oscar nomination has been hard-earned.
Julianna Margulies, "City Island"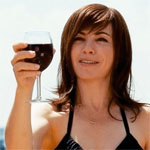 "Not a word, bitch," spits Margulies, one trembling finger raised at the hapless Emily Mortimer, during the climactic confrontation in Raymond De Felitta's trifle of a family comedy – a dream of an Oscar-clip scene that aptly represents how the actress owns this proficient ensemble piece, and then some. As the seething, family-bound wife of Andy Garcia's bumbling Queens prison guard, Margulies resists feisty overacting in favour of softer, less predictable anger, circled with cigarette smoke and yearning; alongside her much-lauded work in TV's "The Good Wife," hers was one of the year's most welcome comebacks. More film roles, please.
Sylvie Testud, "Lourdes"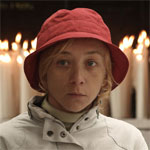 Already the recipient of a well-deserved European Film Award – with little else looking likely to join her mantelpiece, sadly – Testud served up perhaps the slowest burn among this year's great performances: as a former paraplegic turned beneficiary of an unexplained miracle, she is tasked with negotiating the bulk of the film's oscillations between faith and doubt, as the pressure of being so unaccountably blessed chips away at her sweetly accepting demeanor. At first glance, the performance seems expressively constricted, in no small part because Testud's Christine is uncertain what she's allowed to feel; when joy breaks through, however, her smile is a many-layered thing indeed.
Agree? Disagree? Which female leads from the year's first half are still playing in your head so many months later? Share your thoughts in the comments.
[Photos: Anchor Bay Films, Focus Features, IFC Films, Roadside Attractions, Palisades Tartan]