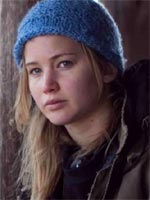 This time last year, we were still in the thick of a long-running "year of the woman" narrative, as female filmmakers enjoyed critical, festival and box-office success, plus an unprecedentedly high profile in the awards season –culminating in that history-making Best Director win for Kathryn Bigelow (as well as a Best Picture nod for Lone Scherfig's "An Education").
Once the dust had settled on Bigelow's Oscar, however, the narrative tailed off a bit; with that particular blip on their conscience eased, the industry at large could go back to business as usual. Right?
Well, perhaps not. Although there's been no major name like Bigelow for the media to make into a wider cause or mascot, when put under the microscope, 2010 has proved a quietly successful year for female filmmakers after all. Although none have managed the box-office presence that Nora Ephron and Nancy Meyers had in 2009, women in the indie sector have taken the baton from Bigelow and kept running.
The good news started at Sundance, weeks before Oscar night, as female writer-directors scored the two biggest hits of the festival: Debra Granik took the Grand Jury Prize with "Winter's Bone," while Lisa Cholodenko had the hottest sell of the fest in "The Kids Are All Right." 11 months later, those two films are still very much with us, looking highly likely to maintain 2009's statistic of two female-helmed films in the Academy's Best Picture slate. (A corresponding Best Director nod may be a stiffer challenge, however.)
Nicole Holofcener may not have caught the awards momentum of her fellow Sundance attendees, but "Please Give" found a healthy number of fans in the critical community, and Ruba Nadda's "Cairo Time" was a sweet summer surprise with an enviable per-screen average. As the weather cooled, newer names made a splash on the more bijou end of the indie circuit: many column inches were devoted to Lena Dunham's "Tiny Furniture," while Tanya Hamilton's "Night Catches Us" was another miniature late-year darling.
Women kept pace on the documentary circuit, too: Lucy Walker's "Waste Land" (her second release of 2010, following "Countdown to Zero") and Madeleine Sackler's "The Lottery" could yet land them in the Oscar hunt, while many were surprised not to be able to say the same for Laura Poitras's lavishly praised "The Oath."
Over on the European festival track, Cannes took some flak for its all-male Competition lineup, but Venice made up the balance: Sofia Coppola's "Somewhere" split critics, but became the Lido's undisputed talking-point when it unexpectedly emerged as the Golden Lion champ. Kelly Reichardt's "Meek's Cutoff," meanwhile, took no prizes, but emerged with enough critical kudos that Venice 2011 felt very much like a ladies' party. (Even the festival's most high-profile failure, a distinction of sorts, was the work of a woman: Julie Taymor's "The Tempest.")
If the Europeans don't make too much of a fuss about these minor festival triumphs for the fairer sex, it's because they remain leagues ahead of the Americans when it comes to women in the arthouse.
As much as we applaud the achievements of Granik, Cholodenko et al, their films make for a lean portfolio when placed alongside the wealth of female-directed 2010 US releases from across the pond: Claire Denis's "White Material," Andrea Arnold's "Fish Tank," Maren Ade's "Everyone Else," Jessica Hausner's "Lourdes," Mia Hansen-Love's "Father of My Children," Catherine Corsini's "Leaving," Sam Taylor-Wood's "Nowhere Boy," Catherine Breillat's "Bluebeard," and so on. The most remarkable thing about this European output is that nobody there thinks it remarkable.
Taking cinema as the global medium it is, then, 2010 may not have been the media-appointed "year of the woman" 2009 was, but as a year of the woman, it held up rather nicely indeed. And with the aforementioned "Meek's Cutoff" coming to leave critics breathless in the spring, plus long-awaited new works from Miranda July and Lynne Ramsay coming on the festival circuit, the arthouse, at least, should hold up its end of the bargain in 2011.