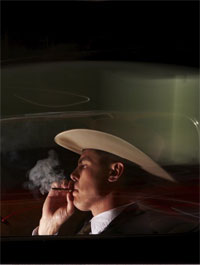 After a sidestep into the writing races last week, we return to the performance categories in our rundown of notable work from the first half of the year's release slate. And so we land upon the category that perhaps needs this feature most of all: where the Best Actress conversation still includes some names from the January-to-June window, no leading men from early 2010 are to be found even on the fringes of the awards race.
Of course, when you consider the options, it's not hard to see why: all the strongest performances came in films that nobody saw, films that the Academy wouldn't touch with a ten-foot pole, or both. In four of my five selections below, moreover, the actor is operating at a rather higher level than the film around him — and yet it's here where I think some of the whole year's most adventurous work in the category is to be found.
I wish it wasn't quite such a bleak set of films to be celebrating in this of all weeks, but that's just how it worked out. I'm sure at least one omission will confound some readers, as, I imagine, will one inclusion — but therein lies the fun. Check out my picks after the cut and contribute yours in the comments. Remember: first half.
Casey Affleck, "The Killer Inside Me"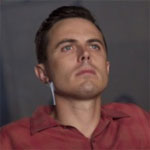 Forgive the lazy shortcut, but my Berlin take on Affleck's icily precise lead turn as a murderous sheriff in Michael Winterbottom's uneven Jim Thompson adaptation still says everything I want to say: "Reprising the slithery adaptability of his Oscar-nominated Robert Ford, but with more straight-backed charm, he's ideally cast here and knows it, wielding his unnervingly milky gaze like a weapon in every scene. Something in Affleck's easy shuffle between yes-ma'am compliance and leery reticence somehow puts me in mind of the young Henry Fonda; a great American character actor might be in the making here."
Louis-Do de Lencquesaing, "Father of My Children"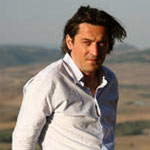 No lead actor in 2010 was given more notes to play in a more curtailed stretch of screen time than de Lencquesaing, whose daughter Alice I already singled out for praise in the first of these columns. As a fictionalized version of the late French producer Humbert Balsan, the actor balances the genial exterior of a smoothly scrappy industry pro and devoted family man with a mounting sense of unspoken, unshared panic; as the carefully built fences between these states collapse into one another, de Lencquesaing's performance flirts with hope before abruptly breaking your heart.
Brian Geraghty, "Easier With Practice"
This time last year, clean-cut Jersey boy Geraghty was along for the ride as the most undersung member of the "Hurt Locker" ensemble; playing against type in Kyle Patrick Alvarez's intriguing if problematic debut, however, he makes a thoroughly convincing bid for indie leading-man status. As a lonely writer drawn into a phone-sex relationship that turns unexpectedly intimate, Geraghty is smart enough to avoid the stereotypical surface neuroses such a character could easily invite, probing instead for the source of his self-aware insecurity. So delicately pitched is the performance that we stick with him through the film's numerous implausibilities and curious trick ending.
Dieter Laser, "The Human Centipede: First Sequence"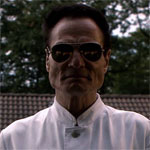 There's nothing gently pitched whatsoever about German veteran Laser's brazenly insane lead turn in Tom Six's much-ballyhooed horror exercise: his every gesture and line reading dripping with leering menace and knowing camp, with even his natural accent seemingly amplified for maximum cartoon effect, Laser made for the year's most irrepressibly hilarious villain. As an economical parody of two B-movie staples—the mad scientist and the maniacal Nazi, with a healthy dose of Udo Kier thrown in—the performance admittedly doesn't go very deep, but it delights all the same; would that the "Saw" films starred anyone this committed to the cause.
Andy Serkis, "Sex & Drugs & Rock & Roll"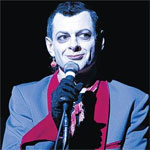 Serkis received a well-deserved 2009 BAFTA nomination for his inspired interpretation of British protopunk star Ian Dury – but sadly, despite the Academy's well-known weakness for musical biopics, not so much as a whisper of Oscar talk followed when the film crossed the ocean in May. Blame the early release, small distrib or the subject's own lack of American profile, but Serkis's performance is a wild, mercurial thing, nailing both the manic energy of Dury's live performance style and the quieter tragedy of his emotional and physical disabilities. It's knockout awards bait in search of a hook, and as eccentric a biopic turn as 2010 had to offer.
Who were your favorite leading men from the year's first half? Have your say in the comments. Next week: Best Actress.
[Photos: IFC Films, Lantern Lane Entertainment, Tribeca Films]