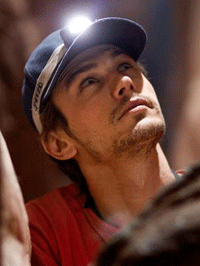 I decided to update the Contenders section this week by addressing things (mostly) as they seem to stand in the wake of the critics' awards circuit of the last two weeks.  Save for this or that personal hunch (like buying into Guy's shrewd proposition that the BAFTA contingent could help Lesley Manville over the hump, or keeping in mind, over all, that critics don't vote for Oscars), I think it's fairly representative.
I don't have a lot to offer in the way of a column this week.  The race as it stands is how you see it.  There are pockets of advocacy growing louder and louder out there, but I'm waiting for guilds to chime in and for studios to decide if they are in it to win it (and it becomes clearer and clearer who is and who isn't, by the way).
Ballots will go out a week from today.  Voters will have, presumably, spent the Thanksgiving and upcoming Christmas holidays digging into screeners and catching up on this or that.  The precursors have illuminated a few paths they may not have taken (precious few, though), but mainly they've demanded viewings of 11 films in play for 10 Best Picture slots.  What will the small screen do for these contenders?
The top three films in play — "The Social Network," "The King's Speech" and "The Fighter" — all play very well on television.  Others, like "The Kids Are All Right" and "The Town," almost feel like they're meant for the medium.
The large scale productions — "True Grit" and "Inception" — naturally suffer a bit when taken off that big canvas (the latter more than the former).  Though the Searchlight titles, "Black Swan" and "127 Hours" — Cinematic with a capital "C" — can strangely go either way.  (It's worth pointing out, however, that there are a lot of voters refusing to watch the latter.)
And something like "Winter's Bone" (my #11 currently) feels less vital on the small screen even if it feels like a natural fit for it, while "Toy Story 3" is a delightful watch no matter the screen.
Of course, these are all highly subjective perspectives on my part, but having given each film another look, it seemed a viewpoint worth offering.  What isn't subjective is that this, for the most part, seems to be the field.  No film has broken through as a real Best Picture threat, as far as critics are concerned, anyway.  And nothing seems all that poised to make a case for itself like "The Blind Side" did around this time last year.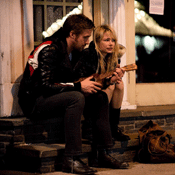 You can make cases.  "Blue Valentine" will be hitting theaters December 31 and with it will come the publicity buzz of a ratings appeal win.  I rarely (if ever) talk to people who dislike the movie and, indeed, I expect it to be near the top of a lot of ballots.  That could be something to watch for.  But I don't think there are too many "meh"/lower ballot titles waiting to be knocked off.
"Another Year" plays perfectly well on a TV and that British vote could help it (though it will be preoccupied with "The King's Speech").  And I'll just have to cross my fingers (without a lot of hope) that voters key in to the brilliance of "Shutter Island" and the accomplishment of "The Way Back," but I'm pretty much resigned.
The passion votes: "Black Swan," "The Social Network," "The King's Speech" and "The Fighter." Number one votes all around.  I'm convinced those would represent four of a Best Picture five at this point.
And that's how it breaks down.  The "surprise" of Oscar morning will be the film that fell out, just as it was last year when a generally agreed-upon 10 and an eleventh spoiler dominated the discussion going into the announcement.  The only difference is, the dust has settled a month early this year.  Last year we had January to bring things around to this point, so I can't help but wonder what the month has in store for us this season.
Come on, January.  Wow us.  Please?
As mentioned, the Contenders section has been updated throughout, and the sidebar predictions reflect those changes.
[Photos: Fox Searchlight Pictures, The Weinstein Company]