Vanity Fair and Entertainment Weekly covers may occasionally factor into the Oscar conversation, but here's a rag we don't normally discuss much during the season. In a neat bit of cross-media hype, Sports Illustrated has declared "The Fighter" the "sports movie of the decade" (rather a young decade, really, but they mean the last 10 years), and has granted it the cover of their "Year in Sports Media" issue. Also featured, apparently: "Secretariat" and "127 Hours."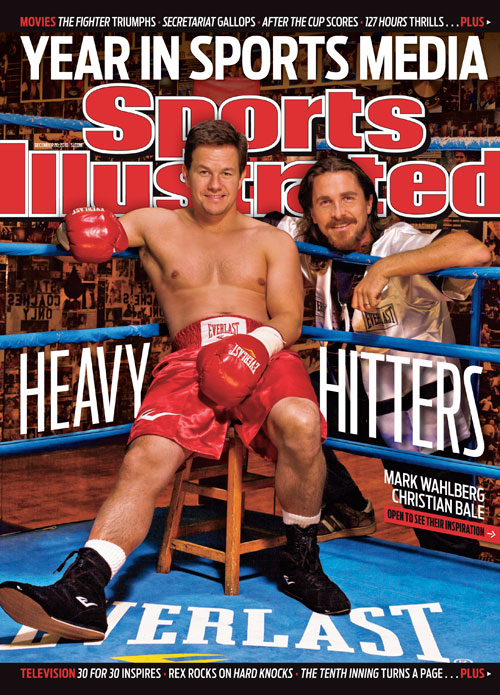 Sports Illustrated journo pablo Torre explains why they gave "The Fighter" the title ahead of such runners-up as "Million Dollar Baby" and "The Wrestler":
None of those films makes you care for its protagonists like The Fighter. None of them has a performance as transcendent as Christian Bale's playing Dicky Eklund, [Micky] Ward's half-brother and on-again-off-again trainer, and the star of an HBO documentary on crack addiction. And none of them treats its subject matter – in this case, '90s-era boxing in Lowell, Mass. – so authentically and with so little pretension.
As essentially meaningless as this honor is, however, this is a handy little boost for the film's public profile, while the association with the Sports Illustrated brand ties in nicely with the film's burgeoning image as the meaty, no-nonsense "people's film" in the race. Well played. After that sweet haul of Golden Globe nominations, this is a pretty decent day for "The Fighter."
(Thanks to Coming Soon's Ed Douglas for passing this along.)
[Image: Timeinc.com]