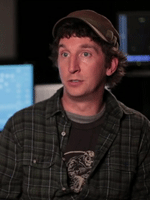 One of the most under-appreciated (I think) aspects of Darren Aronofsky's "Black Swan" this year is the sound design. It's a film that evokes not just an atmosphere but an overall experience, and a lot of that has to do with booming Tchaikovsky as well as suggestive aural effects.
So, leave it to the wonderful folks at SoundWorks Collection to illuminate these aspects of the film for us all. Sound designer and supervising sound editor Craig Henighan is interviewed in the clip, explaining the process of developing the overall sonic identity of the film.
I really hope the film can get some respect for these elements because I think a lot of that has plenty to do with what is effective in the film and what you take away once left entirely breathless by it. Have a look at SC's profile on the film (perhaps my favorite one yet) after the jump.
[Photo: SoundWorks Collection]