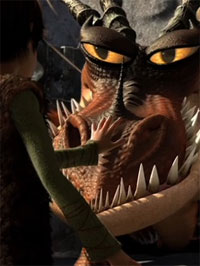 For the third episode in our new Oscar-season feature, we take a recess from the acting races and look instead to the screenplays that roped the actors in to begin with. If you're new to the feature (or even if you aren't), the game is simple: railing against awards voters' usual bias towards late-year releases, we're highlighting a ballot's worth of notable contenders in each major category, from films released in the first half of the year.
I've been doing the categories on a one-by-one basis, but today I'm doubling down and covering both the Original and Adapted Screenplay races. This is partly in order to squeeze in everything I want to cover before Oscar nomination morning, but also partly because one of the categories proved less than rewarding on its own: starting with the adaptations and finding the pickings so slim, I decided that a beefier post was to be created from twinning the categories.
That's not to dismiss the films and screenplays I've selected, even the least of which offer substantial points of interest — and for which I still have more affection than some of the bigger names being  tossed into the Oscar ring. Indeed, the films in this list that don't entirely click for me are no less (and often more) intriguing than those that do.
Finally, a comb through the list of first-half releases (Mike D'Angelo's is usefully comprehensive) in search of Best Original Screenplay contenders threw up more possibilities than I had bargained for — this time tomorrow, I know I'll regret not sticking "Mother" in there, but a balance had to be struck.
BEST ORIGINAL SCREENPLAY
Yorgos Lanthimos, "Dogtooth"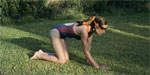 A kind of stealthily passive-aggressive horror narrative, Lanthimos takes a simple, even fairytale-infused, high concept and plugs in so many conflicting wires of metaphor that it becomes very hot to the touch indeed. The heady sexual content, meanwhile, rattles the viewer without selling characterization out to shock value.
Andrea Arnold, "Fish Tank"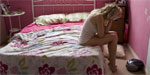 Okay, so some are now saying this film was eligible for last year's Oscars, but I'm sticking to my guns, dammit. [UPDATE: I'm right to do so — it's eligible this year.] You probably know by now why I love this film, and Arnold's bristling script is a key factor: unafraid of the direct metaphor, she settles on a structure that only seems loose-limbed until a risky third-act left turn that divides viewers.
Adam Green, "Frozen"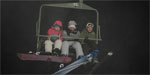 Of 2010's weird mini-trend of confined-space thrillers, culminating in the Oscar-hyped "127 Hours," Green's Sundance-stamped stuck-on-a-ski-lift drama was both the least heralded and the most resourceful, with denser emotional lining than Rodrigo Cortes's NBR-awarded "Buried." Shot through with grim humor, it deserves a second look, independent of such comparisons.
Jessica Hausner, "Lourdes"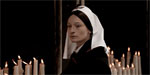 The story revolves around miracles, and in this pitch-perfect screenplay, Hausner has virtually conjured one herself: an acute, dryly funny but generous-spirited investigation into organized faith that questions and critiques without drawing clean borders between truth and belief. No one and everyone is right in Hausner's church.
Nicole Holofcener, "Please Give"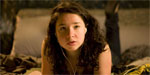 Holofcener doesn't exactly move the needle much in her fourth feature screenplay: it mostly refries issues of class, marriage and body image from her previous work, but does so with the grace and confidence of an articulate auteur who hasn't yet finished saying her piece. Crisp and witty, with more staying power than I anticipated at Berlin in February.
BEST ADAPTED SCREENPLAY
Catherine Breillat, "Bluebeard"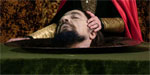 I'm on the record as a non-believer in Breillat's deliberately chintzy approach to fairytale subversion here (I rather prefer her follow-up, "Sleeping Beauty"), but the script, with its staggered literary voices and potentially rich structural preoccupation with the very nature of storytelling, deserved more fleshed-out cinematic treatment.
Roman Polanski and Robert Harris, "The Ghost Writer"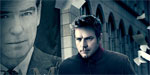 I've expressed my puzzlement over the continued success of Polanski's film on the European circuit rather a lot lately, so you may be surprised to see it here – but while it suffers from a woolly final act (arguably a problem inherited from Harris's own source novel), this is for the most part a tidy, yet pleasingly oblique, suspense exercise.
William Davies, Dean DeBois and Chris Sanders, "How to Train Your Dragon"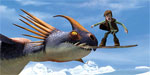 Honestly, unlike the Academy, I'm loath to declare "Toy Story 3" an adaptation, but even if I swung with that, I'd still throw my lot here: the film's character schematics are unexpectedly classical, the humour is playful without descending into wiseass-ery, and the writers by and large sidestep the contrived third-act chaos that is lately a staple of the medium.
Alex Reval and Laurent Herbiet, "Wild Grass"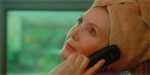 I haven't the read the novel on which Alain Resnais's extravagantly loopy comedy of manners is based, so I can't vouch for how many of its disorienting segues and backflips in perspective are the innovation of the screenwriters. Either way, the script offers Resnais an ornate framework of reality and projection around which to curl his cinematic language.
Debra Granik and Anne Rossellini, "Winter's Bone"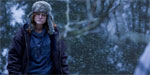 Likely the only screenplay on this list that we'll hear called on nomination morning, Granik and Rossellini's take on David Woodrell's acclaimed novel plays fascinating hide-and-seek games with its genre, shifting its weight from earnest social tract to crow-black comedy in its opening acts to protect the grisly thriller it eventually becomes.
Next week, we'll return to acting races, as the leading men of 2010's first half come under scrutiny. Don't expect much holiday spirit in the selections. For now, however, which screenplays from the Jan-to-June window would you love to see pop up on nomination morning?  Have your say in the comments.
[Photos: DreamWorks Animation, Kino International, IFC Films, Anchor Bay Films, Palisades Tartan, Sony Pictures Classics, Strand Releasing, Summit Entertainment, Roadside Attractions]