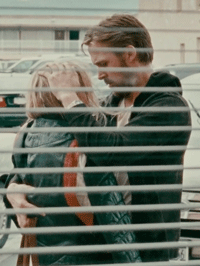 I don't quite know how to peg 2010.
On one hand it has felt like a weak year. On the other hand, I've enjoyed quite a few films. Maybe the story lies in that sentence: "enjoyed." There were precious few films that really rocked me, but plenty that were a nice enough experience.
If you listened to Friday's Oscar Talk, then you know my top 10. But before publishing it in this space, allow me to walk through the many films that fell short, starting at the top with Derek Cianfrance's "Blue Valentine." Here is an honest depiction of a relationship in crisis with performances that hit the mark. It wears its soul on its sleeve.
The Coen brothers' dip into the western genre, "True Grit," was a straight-forward piece of flavorful filmmaking much appreciated for its restraint, while similarly, Ben Affleck's "The Town" didn't attempt reinvention of the wheel while forging a resonant character study in a genre film's clothing.
David O. Russell stepped out of his usual zone and delivered with "The Fighter" while comedies like "The Kids Are All Right" and "Made in Dagenham" were mostly difficult to argue with.  And speaking of comedies, "I Love You Phillip Morris" was a fabulous romp that may well feature Jim Carrey's best work to date.
Tom Hooper's "The King's Speech" found interesting ways to convey an otherwise familiar story (with exceptional performances to boot), while Noah Baumbach's "Greenberg" tapped into something more authentic than his previous trying work.
Christopher Nolan's "Inception" and Danny Boyle's "127 Hours" may lose something each time I take a closer look, but they are achievements worthy of applause nevertheless.  Also to be respected was Anton Corbijn's "The American" and the moving "Rabbit Hole" from John Cameron Mitchell.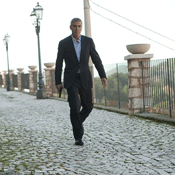 Quality documentary filmmaking wasn't hard to find. Two non-fiction titles found their way into my top 10, but also highly enjoyed were "Joan Rivers: A Piece of Work," "Inside Job" and, most especially, "Restrepo."
Animation had a good year, leading with the film spotlighted in my top 10 but followed fairly closely by DreamWorks Animation's "How to Train Your Dragon." Disney's "Tangled," DreamWorks' "Megamind," Sylvain Chomet's "The Illusionist" and Bill Plympton's "Idiots and Angels" were all vital ingredients in that mixture for me, too.
And then here were films that didn't quite work but were nevertheless admirable and worthy of a mention here.  I'm thinking specifically of Alejandro González Iñárritu's "Biutiful" and Sofia Coppola's "Somewhere."
I'm sorry to say foreign cinema by and large didn't settle for me, but I'll also freely admit I didn't get around to as many titles this year as I usually do.  That said, last year's Best Foreign Language Film winner "The Secret in Their Eyes" remained a favorite throughout the year, while Olivier Assayas's "Carlos" can't be denied.
And Christopher Morris's "Four Lions," had time allowed for another viewing or two, may well have found its way into the top tier.  A brilliant, profound, ultimately unsettling piece of work.
But ultimately, 10 films stood out above the fray for me, and they were:
1. "Exit Through the Gift Shop"
2. "Another Year"
3. "A Prophet"
4. "Shutter Island"
5. "Black Swan"
6. "The Social Network"
7. "Enter the Void"
8. "Catfish"
9. "Toy Story 3"
10. "The Way Back"
If you haven't already, listen to Friday's podcast for my thoughts on each.  This year's column is slightly truncated as a result of that.  Wednesday, year-in-review week continues with my annual "If I had a ballot" post. Check back then for more on 2010's best of the best.
(I'm forgoing an Off the Carpet column this week, but the Contenders section has been updated this week and the sidebar predictions reflect those changes.)
[Photos: The Weinstein Company, Focus Features, Oscilloscope Laboratories]