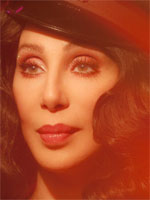 [UPDATE: Musical/Comedy predictions amended following tip from readers that "Nowhere Boy" has correctly been entered as a drama.]
A fundamentally silly exercise it may be, but predicting the Golden Globe nominees is more fun than most such rituals. This is largely because, year in and year out, we're guaranteed at least a couple of heroically nutso jawdroppers (Tom Cruise for "Tropic Thunder," anyone?), and trying to anticipate these means the increasingly tight circle of contenders is fleetingly broken.
(MCN's Gurus o' Gold, including Kris, took a stab last week.)
Of course, we mostly have the Comedy/Musical categories to thank for that, given how they're equally liable to show up the Hollywood Foreign Press Association's shameless stargazing (hey, remember their scarily unbreakable crush on Renee Zellweger?) tendencies and their occasional flashes of inspiration (hey, remember that awesomely unexpected showing for "In Bruges" two years ago?).
More musings, and a full list of predictions, after the jump.
This year, a particularly lean comedy field is throwing up all kinds of alternately lip-smacking and wrist-slitting possibilities. Will "Burlesque" forever be able to call itself a Best Picture nominee? Will any nominations for "Alice in Wonderland" prompt mass death threats to the HFPA from the blogging fraternity? Is Emma Stone just too awesome to be nominated for "Easy A?" And will "Hereafter" receive its due as the rollicking comedy it is? So many questions.
The other annul Globe-guessing tradition is trying to pinpoint the inevitable snub for a perceived Oscar slam-dunk — one that usually winds up as nothing more than a curious blip on the contender's awards trail. Recent victims of this trend have included "Milk," "Crash," Jake Gyllenhaal and Ian McKellen… this year, my ouija board is telling me "127 Hours" may not be up their alley. But don't listen to me… I'm the lunatic who predicted Niels Arestrup would win the LA Critics' prize.
My predictions for tomorrow's nominations are below. Share yours in the comments — but let's not take it too seriously, shall we?
Best Picture – Drama
"Black Swan"
"The Fighter"
"The Ghost Writer"
"The King's Speech"
"The Social Network"
Best Picture – Musical/Comedy
"Burlesque"
"Four Lions"
"The Kids Are All Right"
"Love and Other Drugs"
"Made in Dagenham"
Best Director
Darren Aronofsky, "Black Swan"
Roman Polanski, "The Ghost Writer"
Tom Hooper, "The King's Speech"
David Fincher, "The Social Network"
Joel and Ethan Coen, "True Grit"
Best Actor – Drama
Javier Bardem, "Biutiful"
Jeff Bridges, "True Grit"
Jesse Eisenberg, "The Social Network"
Colin Firth, "The King's Speech"
James Franco, "127 Hours"
Best Actress – Drama
Nicole Kidman, "Rabbit Hole"
Jennifer Lawrence, "Winter's Bone"
Lesley Manville, "Another Year"
Natalie Portman, "Black Swan"
Tilda Swinton, "I Am Love"
Best Actor – Musical/Comedy
Jim Carrey, "I Love You Phillip Morris"
Stephen Dorff, "Somewhere"
Paul Giamatti, "Barney's Version"
Jake Gyllenhaal, "Love and Other Drugs"
Ben Stiller, "Greenberg"
Best Actress – Musical/Comedy
Annette Bening, "The Kids Are All Right"
Cher, "Burlesque"
Anne Hathaway, "Love and Other Drugs"
Sally Hawkins, "Made in Dagenham"
Julianne Moore, "The Kids Are All Right"
Best Supporting Actor
Christian Bale, "The Fighter"
Colin Farrell, "The Way Back"
Mark Ruffalo, "The Kids Are All Right"
Geoffrey Rush, "The King's Speech"
Justin Timberlake, "The Social Network"

Best Supporting Actress
Amy Adams, "The Fighter"
Helena Bonham Carter, "The King's Speech"
Melissa Leo, "The Fighter"
Jacki Weaver, "Animal Kingdom"
Dianne Wiest, "Rabbit Hole"
Best Screenplay
Roman Polanski and Robert Harris, "The Ghost Writer"
Lisa Cholodenko and Stuart Blumberg, "The Kids Are All Right"
David Seidler, "The King's Speech"
Aaron Sorkin, "The Social Network"
Joel and Ethan Coen, "True Grit"
Best Foreign Language Film
"Biutiful"
"I Am Love"
"Incendies"
"Life, Above All"
"Of Gods and Men"
Best Animated Feature
"Despicable Me"
"How to Train Your Dragon"
"The Illusionist"
"Tangled"
"Toy Story 3"
Best Original Score
Danny Elfman, "Alice in Wonderland"
Alexandre Desplat, "The Ghost Writer"
Hans Zimmer, "Inception"
Alexandre Desplat, "The King's Speech"
Trent Reznor and Atticus Ross, "The Social Network"
Best Original Song
"Bound to You" from "Burlesque"
"You Haven't Seen the Last of Me" from "Burlesque"
"Me and Tennessee" from "Country Strong"
"I See the Light" from "Tangled"
"We Belong Together" from "Toy Story 3"