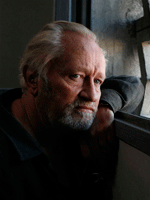 I'm happy to see that this year the Los Angeles Film Critics Association has gone its own way and really planted a flag on behalf of a number of out-of-the-box contenders.
In the lead actress category, "Mother" star Kim Hye-ja edged out critical darling Jennifer Lawrence, while Niels Arestrup's unsettling work in "A Prophet" beat out Oscar heavy Geoffrey Rush in 'The King's Speech." Colin Firth did win the lead actor for that film, however.
The director race ended in a tie between "Carlos" helmer Olivier Assayas and David Fincher, whose "The Social Network" pulled in wins for Best Screenplay and, ultimately, Best Picture.  But the other stray-from-the-pack picks?  Much appreciated.  Check out the fill list of winners at The Circuit.
[Photo: Sony Pictures Classics]