I guess I've been pretty hard on the Best Original Song category this year. It's not like any given year tends to have a deluge of impressive fodder up for consideration or anything, but on the whole, outside of a concentration of contenders that have a fighting chance at recognition, it just seems to be an uninspired lot of tracks in the mix for 2010.
Before diving into the fray, some quick reminding. The music branch's rules are always in flux and over the last couple of years they have shifted, perhaps rightly, into a frame of assessing songs as they are used within the context of a given film. Let's look at the official language from the Academy's rules and eligibility literature:
An original song consists of words and music, both of which are original and written specifically for the motion picture. There must be a clearly audible, intelligible, substantive rendition (not necessarily visually presented) of both lyric and melody, used in the body of the motion picture or as the first music cue in the end credits.
That final bit is key as of late. Songs that happen to be used in some organic way within a film tend to have a leg up in this category because of the way contenders are viewed: via clips of their usage. Closing credits tracks are not immediately out of the hunt, as the above notes, but it's fair to say that unless the credits are in some way a part of the overall film's experience (like, say, "WALL-E"), they're at a disadvantage.
Nevertheless, a song like Bruce Springsteen's un-nominated "The Wrestler" from the film of the same name has more of an emotional impact starting up on black after the film's somewhat ambiguous ending, so the rules are still problematic. But I'll refer you to rule 16 IV B, C, D and E for more on the odd, arbitrary process.
To say the least, musicals are generally a good bet due to this recent shift. And at the top of that list this year is Disney's "Tangled," featuring original music from Alan Menken with lyrics by Glenn Slater. Disney and Menken shrewdly opted to submit only one song for consideration this year in the hopes of concentrating their chances rather than spreading them out and risking a split vote. That song is "I See the Light," coming at a key moment toward the end of the second act of this very well-received animated endeavor. Expect a nomination.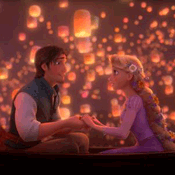 Two other films count themselves as musicals this year, both from Screen Gems: "Burlesque" and "Country Strong." The former in particular features the power ballad "You Haven't Seen the Last of Me," written by six-time nominee Diane Warren and performed on screen by Cher. Cha-ching (maybe).
Also in the mix is "Bound to You" from Christina Aguilera and a handful of other tracks less likely to push through.
"Country Strong," meanwhile, has two tracks up for consideration: "Me and Tennessee" and "Coming Home." The former, written by Coldplay frontman Chris Martin, seems to be the featured song of the soundtrack, and indeed, it's a killer tune. But I'm told it is the closing credits cue (performed wonderfully by Gwyneth Paltrow and Tim McGraw). "Coming Home," on the other hand, is performed on screen by Gwyneth Paltrow, so perhaps that is the better play.
Elsewhere, there is perennial favorite in the field Randy Newman. Newman's signature has been all over the Pixar films since day one, and particularly on the "Toy Story" franchise. This year, he wrote "We Belong Together" for "Toy Story 3," which plays over the closing credits of the film and could get docked as a result.
Another song that could face harsher scrutiny given that it plays over the closing credits is John Legend's "Shine" from "Waiting for Superman." But on its side is the fact that the credits in fact forward the story with visual factoids, much like "An Inconvenient Truth," which brought Melissa Etheridge a win here for "I Need to Wake Up" in 2006.
Rounding out the field of strongest contenders would be Dido and A.R. Rahman's "If I Rise" from "127 Hours." The song offers a haunting melody and trickles in during a key point in the film. It could be something to watch for.
Beyond that, it's slim pickins. Of course, who knows what sort of "Loin de Paname" is lurking this time around. I imagine there are any number of original songs that might be featured in a creative or interesting way in this or that film, so the field could be wider than all of this, but I'll pinpoint a few that stick out for me.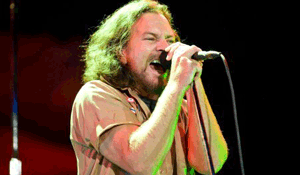 Eddie Vedder was out and out shafted by the music branch three years ago for his wonderful contributions to "Into the Wild." This year he has another song in the hunt, though it's well under the radar: "Better Days" from "Eat Pray Love." I was clearly not the audience for that film and so, I'm sorry to say, I missed it. So I'm unsure how the song is used, but it's a great track and worth a listen if nothing else.
Paramount is pushing hard for Jonsi's "Sticks & Stones" from "How to Train Your Dragon." Unfortunately, the song plays over rather unremarkable closing credits and is otherwise an up-tempo track that wouldn't likely be considered Academy fodder.
I really dig the placement of Pharrell's "Despicable Me" in the film of the same name, the overall rhythm of the tune, etc. But it's an unlikely contender. Meanwhile, Sandie Shaw's "Made in Dagenham" from that film is a nice throwback track which could make for a nice bit of variety, but the truth is I forgot how it's used in the film.
But that's just the top sampling, I think. Again, there could easily be a surprise in the cards so don't be shocked in a little over a month if something comes from out of the blue. In the meantime, dig into the various possibilities via our Best Original Song contenders page here.
That does it for our analysis of the various below-the-line fields in this year's Oscar race. Now it's time to hear what the guilds have to say on the matter. But we're not slowing down. Next week, come on back as our Tech Support Interview series kicks off with a look at the crafts of Christopher Nolan's "Inception."
This column is dedicated to the memory of Ronni Chasen,
a patron of composers and musicians in the film industry,
a bright spirit, a missed soul.
[Photos: Screen Gems, Walt Disney Pictures, WENN]