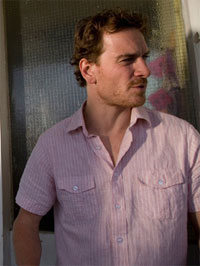 Only two weeks into my new feature and I'm already a day late — apologies. My laptop (now cured, at least until its next mood swing) will graciously accept the blame.
If you missed last week's introductory instalment, the game is a simple one. In the run-up to nomination day, I'm picking five outstanding contenders in each major category in films from the first half of the 2010 release schedule: a period repeatedly neglected by voters in favor of newer, shinier delights. We started with Best Supporting Actress — during which I learned that a lot of you really don't like Taylor Swift, but you still all saw "Valentine's Day" — and this week we fill in the male half of the equation.
Keen as I am on all five performances I dredged up from the January-to-June wilderness, I was somewhat disappointed to note a very similar template forming to last week's list: one French breakthrough talent, one blockbuster high point, even one star from a particular film. All accidental, I assure you… but to think I complain about "slot" mentality in the Oscar-analysis game.
A more satisfying throughline I noticed upon gathering these five men is how many of these performances hinge on the masking and teasing of the audience's trust; bar the fifth nominee, for whose performance the word "subtle" could only be a drawback, it's an impressively gray-shaded and mutable collection of supporting turns. One of them could easily win my personal ballot for either half of the year; sadly, only one of these guys is even within spitting distance of the Kodak.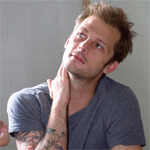 Nicolas Duvauchelle, "The Girl on the Train"
One of world cinema's most promising (and, thanks to his ever-growing tattoo collection, most immediately recognizable) young actors, Duvauchelle is one of many elements making Claire Denis's "White Material" the best thing currently on US screens, but he's a lonelier standout in André Téchiné's muddled political drama. As Franck, the sporty, shifty boyfriend of Emilie Dequenne's directionless young graduate, Duvauchelle is by turn coldly and charmingly cavalier – the only sinuous character in an otherwise airless dramatic setup. His early exit from the scene rather stops the audience in their tracks; unfortunately, the same goes for the film.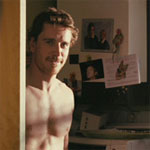 Michael Fassbender, "Fish Tank"
I'll come clean here: unlike last week's unexpectedly crowded Best Supporting Actress group, my first draft of this list effectively read, "Michael Fassbender and four other guys." It's been 18 months and two more viewings since I was first wowed by Andrea Arnold's sink-estate drama, and Fassbender's is the performance that reveals more at each turn: as the kindly boyfriend of the teen protagonist's neglectful mother, his delicate negotiation of the queasy divide between parental and sexual impulse gives the film its messy emotional heft, but he's responsible for some unexpected stabs of joy too. In some parallel universe, the Oscar is already his.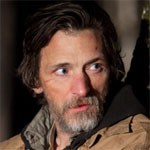 John Hawkes, "Winter's Bone"
With Jennifer Lawrence's deserved Best Actress nomination looking all but a sure thing at this point, the question remains whether voters who are only now popping in their screeners will notice the rock-solid band of character actors bolstering her work. Chief among these is Hawkes, long a reliably dissolute Amerindie player, but here called upon to do more fractious, concealed work than usual: as he unfussily holds back on the nature and his intent of his relationship to Lawrence's headstrong Ree, the maintenance of mystery in the film falls largely on his shoulders.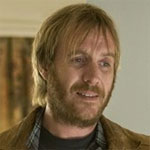 Rhys Ifans, "Greenberg"
Here in the UK, at least, Rhys Ifans's profile as an actor has rather been eclipsed by his second career as a kind of professional West London partier, so it was a witty move on Noah Baumbach's part to cast him as the kind of gone-to-seed rock 'n' roll dabbler he's been acting as for the last few years anyway. The surprise is that this kind of personality-based trick has resulted in the most searching and affecting performance of the actor's career: his Ivan is an organized, surface-only wastrel who has admitted to his limitations and made peace with them, beautifully balancing the title character's uncertain yearnings.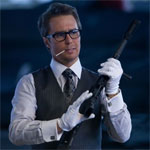 Sam Rockwell, "Iron Man 2"
Yeah, yeah, Rockwell is fine in "Conviction," even if Juliette Lewis does her darnedest to ensure no other actor gets out of that film alive. But if we must finally hand the man his well-earned first nomination this year, why not make it for genuinely inspired, grandly entertaining work in a film that pretty much needs to be stolen? Rockwell is a gleefully lascivious yet wincingly dorky foil to Tony Stark in this over-inflated blockbuster sequel, playing things interestingly close to Robert Downey Jr.'s own brand of smooth peanut-butter smarm, and providing the best possible reason for a third trip to this particular well.
Which supporting actors stick in your mind from the first half of 2010? Have your say in the comments. Next week, we press pause on the acting races and venture into the writers' lounge.
[Photos: IFC Films, Strand Releasing, Roadside Attractions, Focus Features, Paramount Pictures]