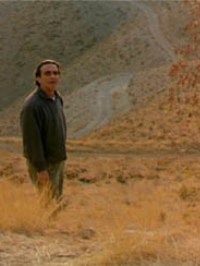 Catch up with the idea behind this series here.
Before James Cameron was making $3 billion grossing movies, he was stuck directing $2 billion grossing art films that won tons of Oscars. I remember seeing "Titanic" three times in the theater at the age of 15, trying to get Kelly Adams to make out with me. I loved that movie yet still I remember being disappointed that "Good Will Hunting" didn't take the top prize and that Burt Reynolds came away empty handed as well. We're never satisfied, are we?
Billy Crystal hosted and the result was the most watched telecast ever. And if you remember this show, you remember watching an endless segment introducing 70 previous winners. It was the worst.
1998 gave us the second biggest upset in the last twenty years, when "Shakespeare in Love" took the top prize from "Saving Private Ryan." At the time, I was outraged, but now I'm more than happy to throw my weight behind the former as a better film. Of course, we all know "The Thin Red Line" is where it's really at.
Roberto Benigni may go down in history as the only winner to stand on Spielberg's chair after hearing his name. Say what you want about his performance, but he remains the only Best Actor winner in a foreign language film and that's a fantastic achievement.
So what failed to excite the Academy?
1997 – "Taste of Cherry" (Abbas Kiarostami)
"Taste of Cherry" was my introduction to Kiarostami and was probably only usurped as his most famous title by "Certified Copy" earlier this year. A formalistic exercise in restraint, the story follows a man intent on killing himself as he searches for a stranger to assist him. He drives around Iran in a beat up jeep, picking up and engaging people from all types of background. He takes his time bringing up his motive, but it constantly lingers over every second of every scene. Think of it as "Goodbye Solo" without the magical negro cliché and estranged family subplots.
There are, in fact, no subplots and no clichés. Kiarostami isn't interested in letting us know why our protagonist is at the end of his rope as much as he's interested in the process of carrying out his actions. For the first twenty minutes, we're not even sure what he's up to at all and when he picks up a young soldier and begins driving him around, a number of dark ulterior motives begin to cross your mind. There's a palpable sense of foreboding that Kiarostami effortlessly sets up without the help of any mood lighting, music or dialogue, but purely from subtle behavior and conversation.
He's helped greatly by the strong lead performance of Homayoun Ershadi, who effectively conveys a depressed disposition without asking for sympathy. While it's never clear why he wants to commit suicide, it eventually does become clear how he plans to do it and why it would involve another person. The very idea that he can't do even this alone suggests what type of character he is and his need for connection. Nothing more needs to be said on the subject and towards the end of the film, when Ershadi is alone to reflect with his thoughts, Kiarostami has the decency to leave us to ours as well.
Much of the film takes place inside Ershadi's jeep and between two men in conversation. The camera is almost always placed in the seat of either the driver or passenger, assuming the point of view of its occupant. The obvious effect is a feeling of immediacy in the conversation, but it also suggests a number of other things. Disconnect between the two men, suggested by a lack of shots where they appear together and a subjectivity on the part of the audience, who is constantly put in the shoes of one person or the other as they debate the merits of life and death. Kiarostami knows how to use these simple techniques extremely well and for the most part, he knows how to stay out of the way of the proceedings.
The part not covered by "for the most part" is the last few minutes of the film, which take a baffling turn for the reflexive. I still have no idea what Kiarostami is trying to accomplish with the sudden departure from the narrative and I even thought that maybe my DVD had malfunctioned. I don't want to spoil it so it's difficult to discuss, but while I can't say I thought it was the right move, it certainly had me thinking. Unfortunately, like my critique of "Inception"'s ending, it had me thinking about the director's intentions more than his message.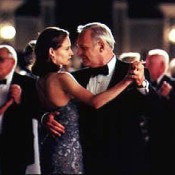 1998 – "Meet Joe Black" (Martin Brest)
Tapley knew this was coming. Anytime someone asks me what my favorite movie of all time is, after quietly panicking and trying to deflect the question, I settle upon "Meet Joe Black." Some might assume this is accompanied by a glance at the ground and a shuffling of my feet, but I'm proud of the fact that I am right about this movie and the vast majority of people are wrong. It's incredible and the type of film that Hollywood doesn't make anymore. Come to think of it, it might be the reason Hollywood doesn't make its type anymore.
I should also mention that 1998 is my favorite year in cinema, period. Countless other titles could have made this column from "The Big Lebowski" to "Buffalo '66" to "Kirikou and the Sorceress," but in the end, I couldn't resist the chance to write about this film, even though I imagine a good deal of the readers here will have already seen it. I was sixteen years old when I saw it at the dollar theater on a Navy base in Virginia Beach. I had heard it was boring and only went because it was a dollar and you could stay and see "A Bug's Life" for free. Oh, and also because a girl I was hopelessly falling in love with asked me to go. Now, I'm not going to say that her resting her head on my shoulder midway through the film forever elevated it to the upper echelon of my favorite films, but I'm not going to say that it didn't help either.
Because this is a movie about love, of which there are millions. Fitting because there are a million permutations of love and each person is likely to see it and experience it differently. "Meet Joe Black" somehow formed a mirror image to the way I saw it, or was beginning to see it. In a way, it's almost an integral part to the development of my concept of love, which makes my recommendation of it in this column sort of a moot point as well. I don't expect anyone else to have the reaction I did, and still do, when I see it. Luckily, I have no qualms about recommending it here because I also think it's a fantastically made film that goes way beyond love to explore family, jealousy, legacy, life, death and the very meaning of existence.
Brad Pitt gives an underrated performance in my book and Claire Forlani gives one of the best star-making performances that never made a star, but this movie belongs to Anthony Hopkins. His patriarchal business tycoon is the heart and soul of the movie and requires him to project dignity, fear, authority, and eventually quiet resignation, all of which he nails. Marcia Gay Harden and Jeffrey Tambor also offer up great work in supporting roles, all of which are given the time to be fleshed out and milked for their maximum impact on the story.
Which is where the bulk of the complaints come from when discussing "Meet Joe Black" with non-believers. "It's so long!" Theoretically I agree. No movie needs to be two hours and 58 minutes in my book, but I can guarantee that this one would never have made such an impression on me if it was a minute shorter. Pitt once described the way Martin Brest approached it as conducting a symphony; bringing up the string section a little here and then fading out for the horns over here. It's a languid pace for sure, but to me, it never loses focus and each new instrument brought into the sound adds to the texture of the whole.
Now I've used up all my copy and didn't even get a chance to mention Emmanuel Lubezki's exquisite cinematography that has some of the best lighting I've ever seen and Thomas Newman's elegant score which remains one of his finest. There's more to say but I'll leave it to the comments. Sharpen your daggers.
Oh and yes, the part where Brad Pitt gets hit by the car is awful.
Those are my picks. What do you guys think?
[Photo: Criterion Collection]
[Photo: Universal]