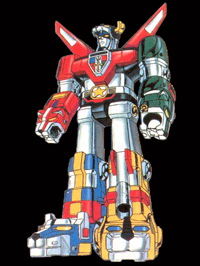 Catch up with the idea behind these weekend posts here.
It's been a busy week.  It's snowing back home and boy do I wish I were there for that, but I'm spending the afternoon on the phone with the "True Grit" crew, so I can't complain.
It's like the Oscar Season Film Festival in my house these days as I push through the remaining screeners of films that slipped through the cracks all year.  In some cases three films in a day.  Finally last night I watched something top 10 worthy (to say the least), but there's still quite a few to push through, all in preparation for Friday's top 10 podcast.  (Trying to cover all bases.)
I'm such a perfectionist about stupid stuff that I literally sat down and racked my brain last night trying to decide what was honestly my favorite cartoon character from childhood (for the on-going Facebook movement against child abuse).  I mean, is Batman considered a "cartoon character?"  Yeah, there was the animated series, but still.  Then I thought maybe Beavis and Butt-Head, but that's early 90s and late middle school, so it doesn't really fit "childhood."
Oh, there were the Thundercats, but which single character was my favorite?  I don't know.  Then there's He-Man, but that seemed obvious.  Then I remembered how obsessed I was with Voltron and I settled, but clearly not without tons of deliberation.
And boy is it refreshing to go on a non-movie tangent for a change.
Anyway, as usual, you know the drill.  Open thread.  The floor is yours.
[Photo: Beyond Hollywood]