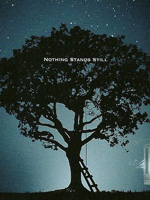 If you live in Atlanta, Boston, Chicago, Dallas, Houston, Los Angeles, New York, San Francisco, Toronto or Washington, D.C. and you're somehow on the fence about seeing Darren Aronofsky's "Black Swan" when it opens in limited release Friday, maybe this will help you make up your mind.
JoBlo confirmed with Fox Searchlight and reported via Twitter that the trailer for Terrence Malick's "The Tree of Life" will be attached to prints of the film.  Anticipation for Malick's latest has reached a fever pitch and this will be our first glimpse.
I recently spoke to someone who's seen it and was blown away, but I really can't divulge further.  (What a douche move, I know.)  If it indeed changes the language of cinema, as has been the line on it for some time, we'll all be in for a real treat when it inevitably bows at Cannes in May.
[Photo: Fox Searchlight Pictures]