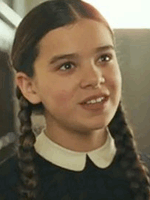 Anne Thompson is reporting in her "True Grit" review that Carter Burwell's score from the film is ineligible for Academy consideration due to elements being based on hymns of the period.  However, this is not official, first and foremost because the score hasn't even been submitted to the Academy's music branch yet.
I'm told there are 22 minutes of original score in the film and that the score submitted to AMPAS will have 29 tracks on it.  There are six hymns on the commercial soundtrack release, but those obviously won't be included in the submission.
Also worth pointing out is there are no rules regarding length of original material.  In 2006 "Babel" had about 20 minutes of original score from composer Gustavo Santaolalla and it won the Oscar.
I'm also told the music department at Paramount broke the score down to a roughly 50/50 percentage between the 22 minutes of original material and the hymn adaptations.  But the point is there is no official ruling yet and the score's eligibility, if anything, is still up in the air.
Now, it's entirely possible that the committee determining eligibility will decide that the hymn adaptations cause the original work to be "diluted by the use of tracked themes or other preexisting music," as outlined in rule 16E of the Academy's rules and eligibility literature.  You'll remember the same rule sticking in Jonny Greenwood's craw in 2007.  But we'll have to wait and see.
My personal opinion is that the original material gives the film an identity even if the instrumental hymn music adds to that flavor.
[Photo: Paramount Pictures]