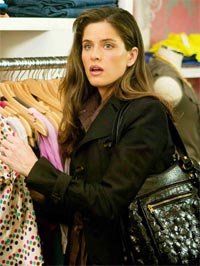 It's an Oscar complaint as unfailingly annual as telecast overlength and foreign-language category blunders: with the season so geared towards the glut of prestige titles released in the year's final quarter, standout contenders from the mist-shrouded months of spring and the previous winter have to fight that much harder to be heard – that is, if anyone is listening at all.
Year after year, numerous early-seen gems slip through the cracks as critics and voters alike rush to crown never, shinier attractions. With that in mind, welcome to First-Half FYC: a new weekly feature at InContention, wherein I'll shine a light on the worthiest Oscar possibilities (or impossibilities) from the first six months of the 2010 release calendar.
Each week, a different major category will be covered with alternative ballot of five potential nominees – some serious, others playful, some widely celebrated, others largely buried. All, however, are films or individuals that would breathe some fresh air into their respective races.
We'll start with Best Supporting Actress, a field that turned up more January-to-June riches than I was expecting when I began combing through the archives; leaving out Dale Dickey, for example, was tough, but the newly Spirit-nominated "Winter's Bone" star has the consolation of being a little higher on the Academy radar than any of the five ladies (young ladies, in some cases) listed below.
Alice de Lencquesaing, "Father of My Children"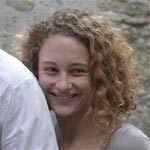 One of a select, but happily growing, club of teen actresses in 2010 who proved that it's possible to project intelligence and curiosity on screen without sliding into smarmy preciousness, de Lencquesaing's gawky shoulders carry the burden of the tragedy in Mia Hansen-Løve's elegiac family drama, and does so with quiet authority. Playing opposite (and eventually taking the lead from) her real-life father lends the performance a complex petal arrangement emotions petals, but it's no stunt either: de Lencquesaing independently demonstrated her thespian credentials two years ago in "Summer Hours."

Rebecca Griffiths, "Fish Tank"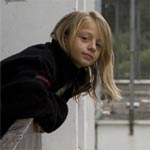 "I like you, I'll kill you last," mutters angel-faced pre-adolescent Tyler to her mom's latest boyfriend early on in Andrea Arnold's feverish study of working-class British youth – and as played by 12 year-old first-timer Griffiths, this potentially cute line carries a genuinely disconcerting edge of threat. Katie Jarvis, the film's (then) 17 year-old lead, has been justly celebrated by critics, but as her wary, watchful and wickedly dry little sister, Griffiths deserves her own share of plaudits; never self-aware but attuned to the unspoken dramatic stakes of her every scene, she demands to be used again.
Amanda Peet, "Please Give"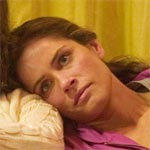 Nicole Holofcener's latest femme-skewed, genially neurotic social comedy features a typically attentive ensemble, of which any member could feasibly be a different critic's favorite. (Clearly, the Indie Spirit voters agree, and gave it their Robert Altman Award.) So I'm as surprised as anyone that mine turned out to be Peet, a long-proficient actress who has never previously ignited as she does here, playing the sourly pragmatic and intimidatingly perma-bronzed beautician sister of Rebecca Hall's meek do-gooder. Peet revels in the character's ghastliness, seizing control of conversations with entitled aplomb, but smartly pulls back from all-out gorgon territory, revealing a lifetime of bruised disappointment beneath the bitchiness.
Taylor Swift, "Valentine's Day"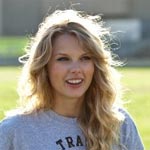 No, wait, come back! Sure, I found Garry Marshall's mercilessly subdivided ensemble romcom as witless and teeth-grittingly insincere as pretty much every other critic on record, but amid the dim constellation of stars grim-facedly collecting their paychecks, there's a flash of unaffected joy and warmth in the unlikely shape of country superstar Swift. Tapping into the flush of first love with the same mellow cheeriness of her music, Swift's easy screen presence is infectious enough even to render her marionette scene partner Taylor Lautner fleetingly flesh-and-blood; that may not be enough for an Oscar nod, but she deserves some kind of medal for grace under fire.
Olivia Williams, "The Ghost Writer"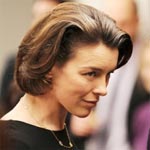 Roman Polanski's tidily cool thriller has walked a curious boundary between the underestimated and the overpraised all year long, but while the film's consistent reappearance in the best-of-year discussion has me scratching my head, even more puzzling is the failure of its most valuable contributor, the reliably precise Williams, to so much as enter the conversation. Relishing the chance to play a more reptilian character than she is usually given – those Cherie Blair comparisons don't come out of thin air – she's acrid and affecting in equal measure, and the actor working closest to Polanski's mode of unfussed chilliness.
With a special mention for Rebecca Hall's superb work in "Red Riding: 1974," excluded only because her vehicle's TV roots make her Oscar-ineligible.
Agree? Disagree? Which supporting actress possibilities from early in the year would you like to see enter (or re-enter) the conversation? Chime in with your suggestions, or simply your thoughts on the new feature, in the comments.
[Photos: Sony Pictures Classics, IFC Films, New Line Cinema and Summit Entertainment]